Emergency Medicine Residency Program - Iowa Methodist Medical Center

Message from the Program Director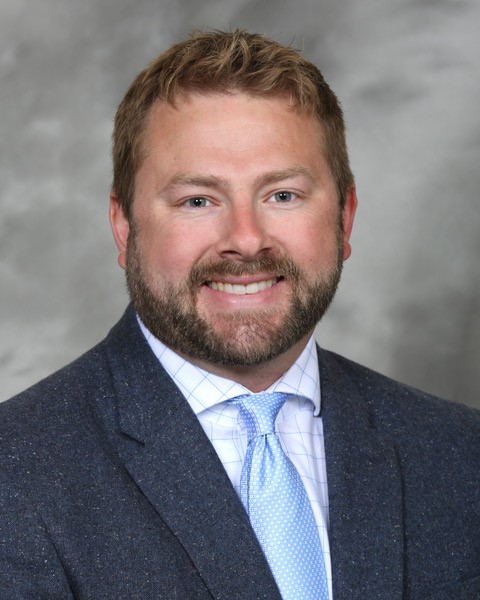 Thank you for your interest in the Iowa Methodist Medical Center Emergency Medicine Residency Program. We are an energetic new emergency medicine residency, recently accredited by the ACGME, with over thirty board-certified, hospital employed, emergency medicine trained physicians. Our three-year program will offer six categorical positions each year.

We have spent years planning, designing, and cultivating a curriculum designed to produce well-rounded leaders that can excel in any environment or fellowship upon graduation. At Iowa Methodist, we welcome thinkers, visionaries not afraid to question the way things are done and physicians driven to provide the best care for their patients. You will feel this innovative energy support you from every angle of our department. Our future residents are the new focal point in our mission to give our patients care that exceeds their expectations and creates a prosperous learning environment.

Meeting your professional goals requires individualized training within a diverse and sophisticated clinical setting, and our promise of excellence in achieving those goals will require a lot of work and support. You will practice in central Iowa's only Level 1 Adult Trauma Center and tertiary referral center in downtown Des Moines, expand your knowledge and comfort caring for the most critical children in Iowa's only Level 2 Pediatric Trauma Center and gain a tremendous grasp of rural medicine and its unique challenges in our single physician coverage rural emergency department. Through these types of excellent training environments, you will leave us with an unmatched skill set and confidence to become a leader in emergency medicine.

Training in the only emergency medicine residency program in Des Moines, the state's capitol and largest city, comes with many other benefits. Opportunities for growth and experience beyond academics are at your fingertips, from a large ground and flight EMS system, community outreach programs, and mass gathering events in and out of the city. Our diverse group of faculty will facilitate those opportunities to explore your interests and establish your niche.

UnityPoint Health has a storied history of residency education, dating as far back to the 1940s. The emergency medicine residency will join six other residency programs. This will give our residents the opportunity to build camaraderie with other residents, but they will not be competing for procedures or patient encounters.

On your first day of residency, you will be matched with a faculty mentor based on your interests. Your mentor will help you adjust to life as a resident, moving into a new city, and provide guidance on a professional and personal level. This level of personal connection is emblematic of the value we place on each individual resident's success. We know our emergency medicine residents will excel here and find a happy balance in their personal and professional lives, an experience and skill they can take onto their careers.

On behalf of our department, we appreciate your interest in our program and are here to answer any questions you may have.

Sincerely,

Nash Whitaker, MD, MSEd, MBA
Residency Program Director
Iowa Methodist Medical Center
Department of Emergency Medicine

About Our Program
UnityPoint Health – Des Moines is excited to introduce a new emergency medicine residency program. This will be a three-year program with six residents per year. Rotations will include the adult ED, pediatric ED, ICU, Level 1 trauma surgery service, among others. Core rotations will occur primarily at Iowa Methodist Medical Center and Blank Children's Hospital within UnityPoint Health – Des Moines. The program recently received ACGME accreditation and is funded and committed to by our emergency medicine physicians and the hospital administration.
Program Overview
Mission Statement
To train skilled, compassionate, and professional physicians who are leaders in providing emergency care to their communities.
Guiding Principles
Graduate residents with outstanding medical knowledge and procedural competency.
Develop physicians with outstanding decision-making proficiency.
Cultivate professionals who excel at communication and care coordination achieved through teamwork and accountability.
Recognize honesty and integrity as foundational for all members of our team.
Invest in the wellness and resiliency of our residents and faculty.
Understand and advance the needs of the Iowa healthcare community in which the residents are training.
Advance the scope and practice of emergency medicine through scholarly and professional work.
Program Details
Three-year program with six residents per year in the state's largest metropolitan city.
Train in the only Adult Level 1 and first pediatric Level 2 Trauma Centers in Central/Western Iowa.
Exceptional clinical training and active scholarly activity in a wellrounded practice of emergency medicine in a nonprofit, community based setting.
Unique Rotation Opportunities: EMS flight experience, rural EM, first-month orientation block, residency class retreats, and a wide array of electives with ample space to develop niche expertise.
Learn from more than 30 hospital-employed, board-certified EM physicians.
Superior clinical educators with frequent 1:1 teaching ensuring that each resident takes on increasing responsibility and experiences meaningful autonomy.
No competing subspecialty learners.
Robust, engaging and individually tailored didactic curriculum.
Frequent teaching opportunities with student rotators from Des Moines University and the University of Iowa.
Application Process
Residents are selected through the Electronic Residency Application Service (ERAS®), a program of the Association of American Medical Colleges. Applications to our residency programs are only accepted through ERAS.
Our selection process is based upon multiple factors, including general academic performance, clinical performance, Standardized Letters of Evaluation (SLOEs), personal qualities and achievements. The Iowa Methodist Medical Center Emergency Medicine Residency Program accepts applications from September through December.
J1 visas are sponsored, ECFMG certification is required to be considered for an interview
6 months of US clinical experience strongly preferred (observerships do not count, must be hands on experience)
The selection committee reviews all material and interviews a select group of qualified applicants to fill the six categorical positions. Interviews will be conducted starting in October.

Visiting Students
The Iowa Methodist Medical Center Emergency Medicine Residency Program is excited to offer visiting students the opportunity to complete an away rotation with our program. Our rotation is specifically tailored to 4th year medical students interested in emergency medicine and will offer a variaty of opportunities for students with specific interests within EM. Rotations will be offered as a four week block and will be available starting in July of each academic year. All students who complete a fourth year rotation with our department will be elegible to recieve a Standardized Letter of Evaluation (SLOE).
Please note that our rotation is currently open to any student attending an LCME or AOA accredited medical school within the United States.
Contact Information
Please contact us if you have questions or for more information about our program.
Iowa Methodist Emergency Medicine Residency Program
UnityPoint Health – Des Moines
1415 Woodland Ave, Suite 140
Des Moines, Iowa 50309