Nursing Residency in Des Moines
Beginning your nursing career is an exciting time, but it can also be a little intimidating. UnityPoint Health – Des Moines is strongly committed to supporting new nurses through the nurse residency program. Our program is designed to provide new nurses with the tools necessary to deliver safe, effective and competent high-quality patient care.
The nurse residency program is for nursing students in their final semester or RNs with less than six months of experience. View our 10 orientation tracks.

Program Highlights
Dedicated to helping new nurses (with less than 6 months of experience) transition into professional practice through peer support, education, and professional development.
Participation in the program occurs as a part of the regular work assignment. You will get paid to learn and grow into your practice, giving you the confidence you need to be successful.
Regularly scheduled classes allow for nurse residents to build peer support and share experiences.
Work with a qualified preceptor, mentor, and educators for ongoing support and guidance.
Immersion into nursing practice with experiences and seminars with key professional leaders.
Application Process
Cohorts begin in February, July and October with options to start early.
Complete the cohort application.
Attach a professional resume and cover letter to your application. Answer these questions in your cover letter:

Why are you interested in working at UnityPoint Health – Des Moines?
Why are you interested in the nurse residency program?
What patient population are you interested in and why?
Where do you see yourself in five years?

Complete the clinical track and shift ranking form.

Clinical tracks can be competitive. Please indicate all areas of interest.
Clinical tracks may include telemetry, ICU, adult med/surg, emergency, NICU, maternity services, behavioral health, pediatrics, surgical services and rehab.
Once all documents are received, a virtual interview will be set up. After the interview you will be notified of your application status. You may receive no offer, one offer or multiple offers. Onboarding and orientation is dependent on many factors and will be discussed at the time of offer.
Program Application & Cohort Start Dates
July 2023 Cohort

October 2023 Cohort
UPH Employee Application Opens
Feb 1, 2023
June 5, 2023
Application Opens
Feb 13, 2023
June 19, 2023
Application & Documents Deadline
May 25, 2023
Aug. 4, 2023
Start Date

May 30, 2023
June 26, 2023
July 24, 2023

Aug. 21, 2023
Sept. 18, 2023
Oct. 16, 2023
On-boarding Date
May 1, 2023
May 26, 2023
June 26, 2023
July 21, 2023
Aug. 18, 2023
Sept. 18, 2023
RN License Deadline
May 22, 2023
June 19, 2023
July 17, 2023
Aug. 14, 2023
Sept. 11, 2023
Oct 9, 2023
Apply Today
Choose a career that matters with UnityPoint Health - Des Moines! We are a family of four hospitals including Iowa Methodist Medical Center, Iowa Lutheran Hospital, Blank Children's Hospital and Methodist West Hospital. Our team members are the compassionate core of who we are and how we serve our patients and visitors every day.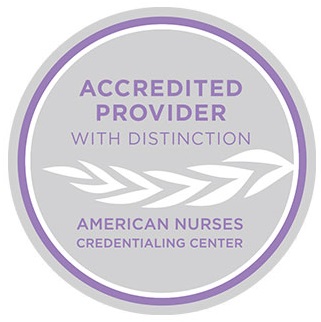 UnityPoint Health – Des Moines Nurse Residency Program is accredited with distinction as a Practice Transition Program by the American Nurses Credentialing Center's Commission on Accreditation in Practice Transition Practice Programs.
The current sites included in this accreditation with distinction designation are:
Iowa Methodist Medical Center (IMMC)
Iowa Lutheran Hospital (ILH)
Blank Children's Hospital (BCH)
Methodist West Hospital (MWH)