Job Shadowing at Allen Hospital & Marshalltown Hospital

Day in the Life Event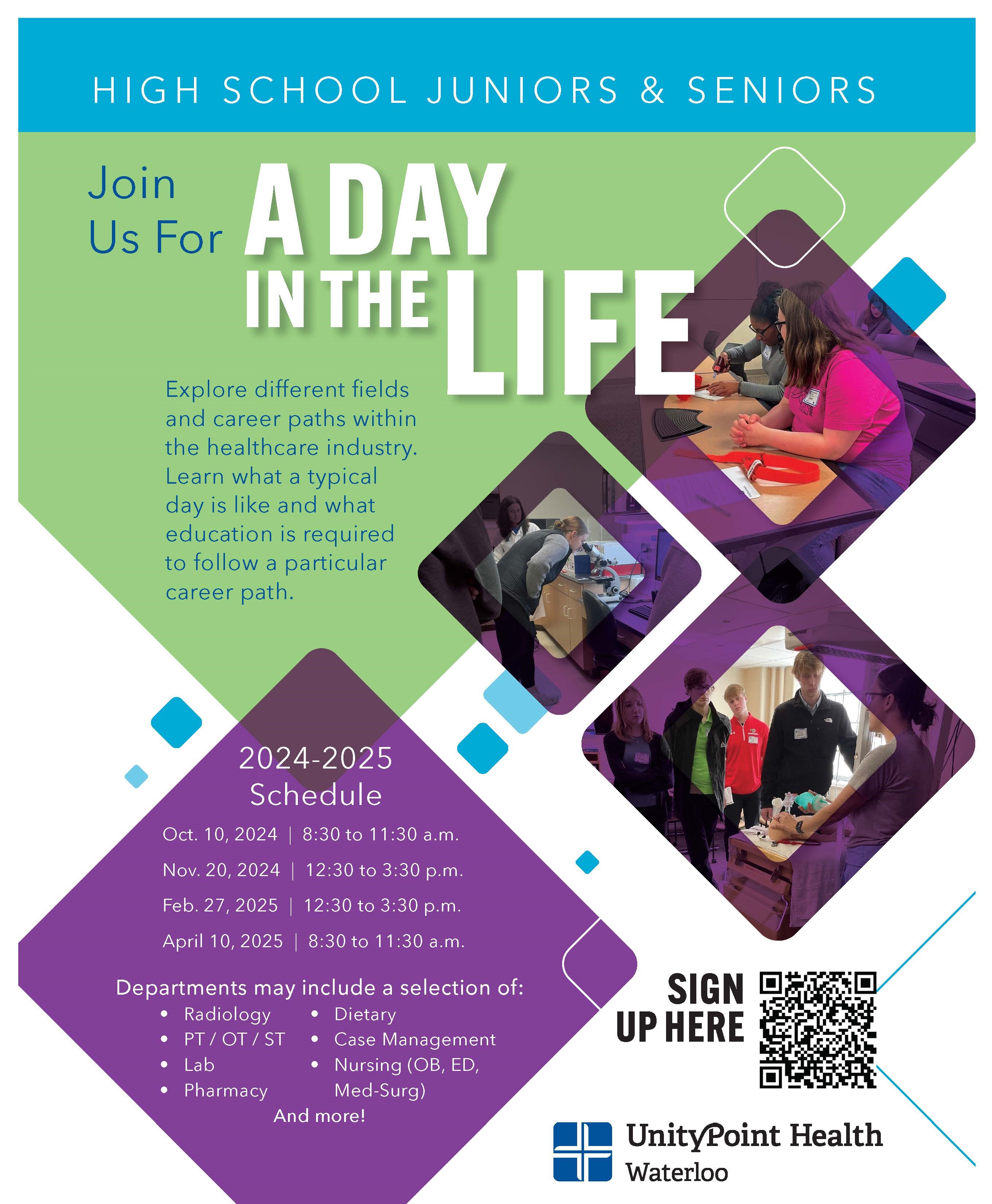 A Day in Life is an interactive healthcare career fair, where high school students age 16-plus will have an opportunity to explore different fields and career paths within the healthcare industry. During the event, students will be able to talk with representatives from a variety of departments.
Departments include but are not limited to:
Radiology
PT / OT / ST
Lab
Pharmacy
Nursing (OB, ICU, ED, Med-Surg)
Respiratory Therapy
Learn what a typical day is like and what education is required to follow a particular career path.
Demonstrations and hands-on activities provided.
2023-2024 Schedule
Thursday September 28, 2023
Friday, November 10, 2023
Thursday, February 15, 2024
Thursday, April 11, 2024
Job Shadow Program Overview
Thank you for your interest in participating in a job shadow at UnityPoint Health – Allen Hospital or UnityPoint Health – Marshalltown.

We're committed to providing educational opportunities for individuals interested in healthcare careers, whether clinical or non-clinical in nature. Our Job Shadow Program is for students or individuals considering a career change or exploration.

Job shadows are not clinical rotations and don't meet the requirements for programs that require clinical contact hours or internship hours, nor do they fulfill the requirement for volunteer or community service hours.
For all other inquiries, please contact Sara.Goodwin@unitypoint.org.