UnityPoint at Home Nurse Residency Program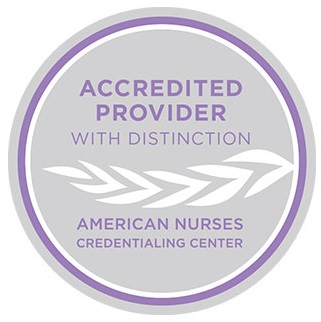 Launching your nursing career is an exciting time and UnityPoint at Home is here to support you every step of the way. UnityPoint at Home's Nurse Residency Program ensures that nurses do not start their journey alone and are nurtured every step of the way. Our program is designed to provide each new RN with the tools necessary to deliver safe, effective and competent high-quality care to patients in the place they call home.
Why Choose Us?
UnityPoint at Home Nurse Residency Program is accredited with distinction as a Practice Transition Program by the American Nurses Credentialing Center's Commission on Accreditation in Practice Transition Programs.
Program Highlights
Home Care Residency available in all regions.
Hospice Residency is available in select regions.
A yearlong program to smooth transition into practice.
Participation in this program is part of the regular work assignment.
A series of thoughtfully developed seminars that enhance skills in critical thinking, assessment, leadership and clinical decision making.
Classroom instruction specific to home care or hospice track.
Use of clinical simulation to foster critical thinking skills, in a controlled environment.
A team-based approach to success with support from clinical leadership and clinical education.
Dedicated nurse educators who are available both during and following the program.
Guidance provided by Clinical Preceptors - UnityPoint at Home has experienced nurses with preceptor training. You will work closely with your preceptor to develop your skills and help you transition into your new role.
Additional support and guidance provided by professional nurse mentor.
Thirty-six (36) hours of continuing education awarded upon completion of the program.
Application Information
Who should apply?
Graduate of an accredited nursing program
Less than 12 months work experience as an RN
Required Application Documents
Copy of official transcripts
Successful completion of NCLEX
Current Iowa and Illinois license or multi-state license, as applicable. Progress toward dual licensure, depending on Home Care region
Two written professional references, one from a clinical instructor
One letter of intent that answers:

What influenced you to pursue a career in nursing?
Why are you interested in the RN residency program?
Where do you see yourself in five years?