UnityPoint Health - Grinnell Family Practice Clinic

Information
Number of patients waiting reflects the current number of patients waiting to be seen. This number changes frequently and is not exact.
Hours of Operation
Monday:

7:30 AM - 4:30 PM

Tuesday:

7:30 AM - 4:30 PM

Wednesday:

7:30 AM - 4:30 PM

Thursday:

7:30 AM - 4:30 PM

Friday:

7:30 AM - 4:30 PM

Saturday:

Closed

Sunday:

Closed
View Map
Primary Care | Family Medicine
At UnityPoint Health – Grinnell, we are committed to providing patients with quick, convenient access to quality primary care services for the whole family. With family medicine clinic locations in Grinnell and Montezuma you will find easy access, including same-day appointments. Schedule with a provider below.
Whether you need to establish ongoing care or complete an annual physical exam, the benefits of having a primary care provider are endless. A primary care provider knows the patient/family history and can access necessary personal health care records. That means they can better coordinate the patient's care, no matter where that may be, between the doctor's office, the hospital or care at home.

From well-child visits, unexpected sports injuries, illness and everything in between, we provide care for babies, children, adolescents and adults. We are here to help you navigate your health care needs. We offer family centered care and our teams take the extra time to answer questions and address concerns you may have.

Our team of providers is committed to delivering the best outcome for every patient, every time. If you're expecting, meet our maternity providers who specialize in maternal care.
Care Coordination
What does Care Coordination mean to you and your loved ones?
A care coordinator is a registered nurse who works alongside your primary care provider as a member of your care team. They are certified in chronic disease management, and have a passion for teaching patients and their families how to achieve and maintain quality of life through a healthy lifestyle.
Primary care providers at UnityPoint Health - Grinnell Family Practice Clinic and Montezuma Medical Clinic work closely with our care coordinator.
Meet Our Care Coordinator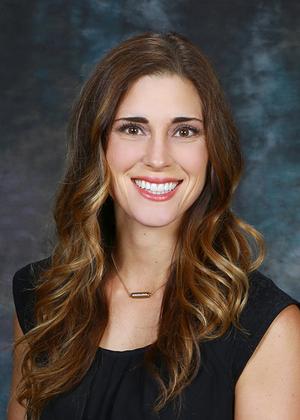 Care coordinators bring knowledge and experience to your care team, and are uniquely positioned to help you find the tools and resources you need to maintain a healthy lifestyle. By working closely with you and your primary care provider, they gain a full understanding of your daily life. By identifying your specific circumstances and personal challenges, they are able to help you plan and implement lifestyle modifications that truly work for you.
"I strive to equip each person with the education and tools they need to succeed. Whether that's a portion plate, exercise, food journaling or even just being someone to hold them accountable to their goals and celebrate their progress with them." -Katie Wilmes, BSN, RN, Care Coordinator
Care Coordination Patient Story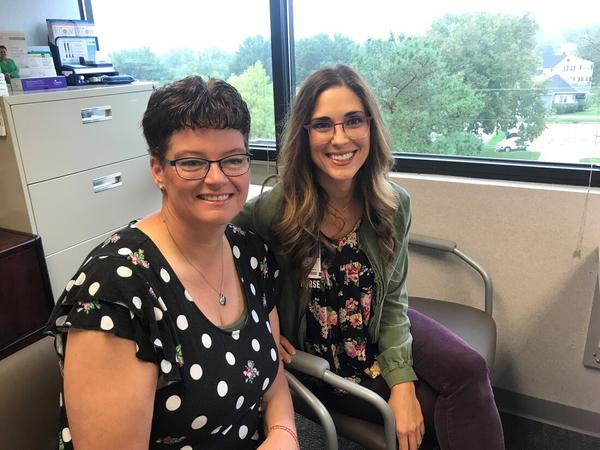 The components of a healthy lifestyle, Katie emphasizes, are diet and exercise. "I use current dietary guidelines to inform patients about their nourishment options. This includes recommended portions, eating clean, and increasing intake of fruits and vegetables, healthy fats and healthy carbohydrates. Nutrition can be overwhelming. It's really about finding a healthy lifestyle – not a fad diet."

Finding what kind of physical activity works with a person's life is also essential. "I encourage an active lifestyle that's tailored to each individual I work with," Katie says. "Customized support is key for them to experience success and be able to make a lifestyle change to support their health goals."
The relationship of support and trust that Melissa and Katie built helped Melissa accomplish her wellness goals. "Katie is such a great supporter," Melissa says. "She encourages me and celebrates my successes with me. She really believes in me and even wrote me a handwritten card to congratulate me on achieving my goals. I feel like she is truly my life coach and that support has made such a huge difference."

Katie values getting to know her patients as unique individuals. "I previously worked in home health care – and one of the aspects of that work that I enjoyed and is similar to what I do now, is truly getting to know patients and their lifestyle away from the doctor's office."

Grinnell Family Practice and Montezuma Medical Clinic providers support the development of those essential relationships between a person and their entire care team. "I love working at UnityPoint Health - Grinnell because of our great providers," Katie says. "They refer people to me that could benefit from some extra education, guidance and support to reach their wellness goals. The providers then receive updates from me about progress their patients are making."

The primary care providers at Grinnell Family Practice and Montezuma Medical Clinic are here to support you in all your wellness goals.
Grinnell Regional Medical Center Rural Health Clinics
UnityPoint Health - Grinnell has primary care based, rural health clinics that feature walk-in care, internal medicine, pain management, orthopedics, ENT, women's health and family practice services for you and your family. Hours for each health care service type can be viewed on those individual pages, by selecting the care type of choice below.
Health Care Services Provided at UnityPoint Health - Grinnell: