UnityPoint Health - Marshalltown Multi-Specialty
Today's Hours: 8:00 AM to 4:00 PM

Information
Number of patients waiting reflects the current number of patients waiting to be seen. This number changes frequently and is not exact.
Hours & Directions
Hours of Operation
Monday:

8:00 AM - 4:00 PM

Tuesday:

8:00 AM - 4:00 PM

Wednesday:

8:00 AM - 4:00 PM

Thursday:

8:00 AM - 4:00 PM

Friday:

8:00 AM - 12:00 PM

Saturday:

Closed

Sunday:

Closed
View Map
Variety of Specialties, All in One Clinic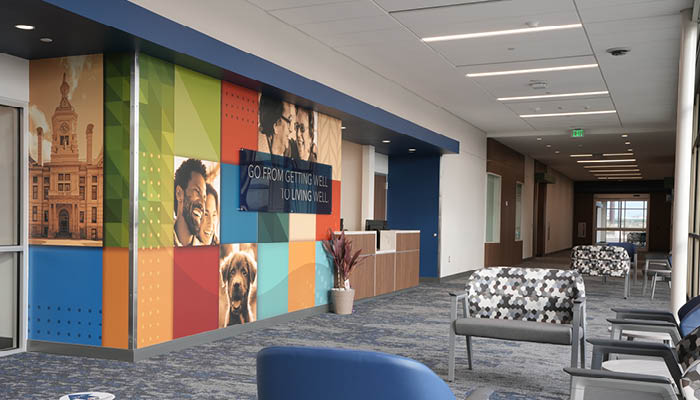 UnityPoint Health – Marshalltown offers an array of specialties under one roof so you have easy access to the healthcare services you need.

See below for a list of the outreach specialties that are available at the MultiSpecialty Clinic, as well as contact information for each physician's home office. You're welcome to reach out to your provider's primary home office below for questions related to your treatment and care.

Do you have a question specifically for our MultiSpecialty office? Contact us at (641) 844-6259.
Cardiology
Dermatology
Nephrology
Neurosurgery Outreach
OB/GYN Outreach
Urology
Services
Cardiology
Our team of heart care providers work together to provide Central Iowans with a high level of cardiac care, so patients can keep their care convenient.

The board-certified cardiologists in the MultiSpecialty Clinic within the new UnityPoint Health – Marshalltown hospital provide the highest level of quality heart care with fewer complications, better outcomes and higher survival rates.

The expertise of our providers allows us to treat 95 percent of heart-related issues so patients are able to stay close to home. We're able to coordinate virtually everything you need – tests, surgeries, advanced clinical procedures and rehabilitation – to keep your heart healthy and strong.
Urology
Advanced Care. Close to home.
The urology office within our MultiSpecialty Clinic providers offer comprehensive treatment for disorders affecting the male and female urinary tract. In addition, our team treats conditions of the male genital and reproductive system, such as prostate cancer and vasectomies. Typically, the organs considered part of the urology discipline are the kidneys, male reproductive organs, adrenal glands, urethra and bladder.

Our goal is to provide excellent, cost-effective diagnosis and treatment of nearly all urological disorders in a caring, non-intimidating environment. You'll find that the knowledge and expertise of our physicians and staff make your experience comfortable and productive.