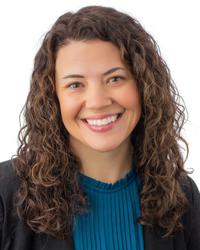 Accepting New Patients
UnityPoint Provider
About Jessica Turner, ARNP
Education
Undergraduate
Bachelor's - Nursing

Graduate

Master's of Science in Nursing - Nurse Practitioner
Biography
Why did you become a physician/provider?
I've always been a caregiver and have loved being a nurse for 20 years. I became a nurse practitioner so that I could develop long-lasting relationships with patients, provide education, promote health and treat of conditions.
As a provider, what is your medical philosophy?
My belief is to provide personalized and holistic care for each patient. It's critical to meet the patient where they are at with their beliefs, goals and social factors. 
What type of care/clinic interests are you most passionate about?
I am passionate about health promotion and preventative medicine, as well as chronic disease management and women's health. 
Why did you choose your specialty?
I chose family medicine because of the concept of family. I enjoy caring for patients through the life span, while also having the challenge of understanding and treating a multitude of conditions.
What qualities best describe the care you provide patients?
Compassion, empathy and holistic.
Being a healthcare provider, what drives/motivates you each day?
Witnessing patients succeed in their healthcare management motivates me every day. I enjoy it when patients learn more about what they can do for themselves to prevent disease or promote health. In addition, I benefit from my own learning as how to better treat and manage conditions.
What's the most important thing patients should know about you and your practice?
I want my patients to know I will take the time to listen to their concerns and questions, while also providing education and treatment that's best for them as an individual.
Personal interests
I love spending time with my family, traveling, being outdoors and gardening.
Chronic disease management
Diabetes management
Family medicine