UnityPoint Health - Marshalltown Hospital Emergency Department
Today's Hours: Open 24 hours

Information
Number of patients waiting reflects the current number of patients waiting to be seen. This number changes frequently and is not exact.
Hours of Operation
Monday:

Open 24 hours

Tuesday:

Open 24 hours

Wednesday:

Open 24 hours

Thursday:

Open 24 hours

Friday:

Open 24 hours

Saturday:

Open 24 hours

Sunday:

Open 24 hours
View Map
Emergency Services
When you have a medical emergency every minute counts. Call 911 and tell first responders to take you to UnityPoint Health – Marshalltown. Our Emergency Department is open 24/7. As a Level IV trauma center, we have an ER team that's specially trained to respond rapidly to any healthcare emergency.
Our ER team deals with all sorts of critical situations on an everyday basis, so they have experience when it matters most.
Few experiences are more stressful than a trip to the emergency room. That's why our staff makes every effort to make your visit as comfortable as possible.
Is it an emergency?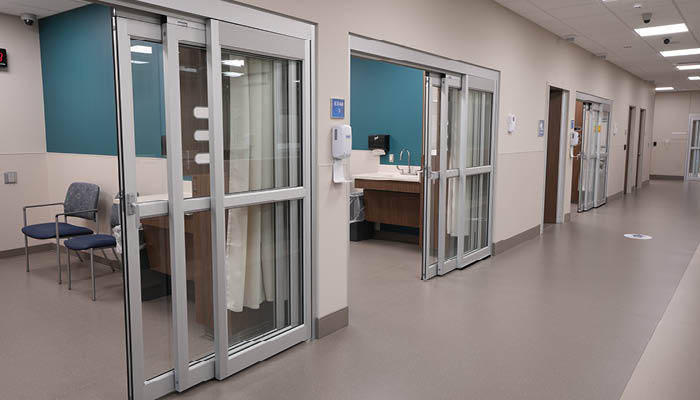 When is an illness or injury a serious emergency? There's not always a simple answer. If you think your condition could be life-threatening, don't take chances: Call 911 or rush to the emergency room.
Here are some common emergency warning signs:
Bleeding that won't stop
Chest pain
Stroke-like symptoms
Troubled breathing
Drug or other poisoning
Major burns
Traumatic event
Loss of consciousness
Sudden vision loss or blurred vision
What Type of Appointment Do I Need?

Trauma Costs $671 Billion Each Year
Did you know that physical trauma is the No. 1 cause of death for ages 1-46?* Or that injuries and violence in the United States costs $671 billion a year in health care and lost productivity (far more than heart disease, diabetes and cancer)?**
Despite an increased awareness of trauma (physical injury inflicted on a person by some external agent) there's still much the community needs to know. That's why it's important we raise awareness about the impact of elderly fall risk, pediatric trauma, sports concussions, motocross safety, injury prevention and more.
If it's an emergency, call 911 or go to the closest emergency department.
Statewide Trauma System
With a goal of reducing injury deaths, improving patient outcomes and reducing medical care costs, the Iowa trauma system was established in 1995, and it was fully implemented statewide in January 2001. The system categorizes and verifies each trauma center, oversees training in advanced trauma life support, defines triage protocol and more. Marshalltown is a Level IV trauma enter.
Stop the Bleed Program
Marshalltown participates in the Stop the Bleed Program, which focuses on how to turn bystanders into first responders in any event. During mass-casualty incidents, responders may be delayed due to safety concerns, whether hazards or other unforeseen circumstances. The critical time between injury and definitive care is what this course focuses on. Bleeding is the No. 1 cause of preventable death after injury.
Community Outreach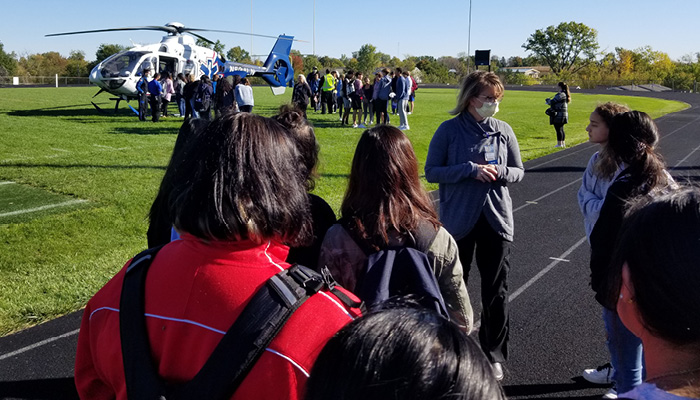 The trauma program in Marshalltown takes a proactive role in educating the community about the way UnityPointh Health and trauma situations intersect. For example, we recently joined other first-responders in a mock medical incident to show Marshalltown High School students how we respond to trauma and what careers might be available to them.
* Source: National Trauma Institute
** Source: Centers for Disease Control & Prevention