Heart Care
UnityPoint Health - Finley Hospital
Heart Care in Dubuque
Your Trusted Partner for Life-Saving Heart Care
Finley Hospital's Heart and Vascular Center is a state-of-the-art heart facility designed to provide life-saving care to members of the tri-state community. In the event of a heart attack or heart emergency, Finley is your trusted partner to deliver fast care – saving precious minutes for your heart muscle.
The American Heart Association recommends 90 minutes or less from the time a patient arrives at the hospital until angioplasty is performed. Finley is consistently faster than the recommendation and strives for a "door to balloon" time of under 60 minutes. In many cases, the angioplasty is performed in less than 30 minutes from patient's time of arrival.
That's because our emergency department and heart center were built around the idea that when you are experiencing chest pain, you need heart care fast. Additionally, Finley's Emergency Department and Heart and Vascular Center teams work on processes and procedures that result in getting patients the quality care they need – faster. As a result, your cardiologist can remove blockages sooner, lessening tissue damages and providing better outcomes.
Comprehensive Heart Care
Finley Hospital's heart experts provide services ranging from prevention and diagnostics to treatment and rehabilitation for your heart and vascular health concerns. Led by the cardiologists at UnityPoint Clinic Cardiology – Dubuque, all of your heart care services are conveniently located and coordinated at Finley Hospital.

Cardiac Diagnostics & Treatment
Understanding the heart is the first step in treating the underlying condition. Finley's Heart and Vascular Center contains a state-of-the-art cardiac diagnostic unit to diagnose numerous heart conditions. Patients may visit Finley's diagnostic unit for a stress test (or exercise EKG), electrocardiogram, ECHO, cardiac CT scan, or cardiac nuclear medicine test.
Cardiac Outpatient Center
If a procedure is scheduled as an outpatient visit, rather than an emergency, patients are able to prepare and recover from their procedure in Finley's Cardiac Outpatient Center. The center has four private rooms and one shared recovery room. The care team in the Cardiac Outpatient Center prepare you for your procedure, discuss the procedure and answer any questions you may have. Post procedure, patients come back to the room for recovery, education and eventually are discharged right from the center.
Cardiac Cath Lab
Arterial blockage is diagnosed during cardiac catheterization. In the cath lab, a catheter is inserted into an artery in your wrist or groin and then threaded through the artery to the heart. Contrast material (similar to a dye) is injected into the coronary arteries to determine whether or not there is a blockage. Cardiologists can use this information to direct treatment plans and options. Once diagnosed, the doctor can remove blockages from the heart or open blood clots in veins located throughout the body.
However, a cath lab is used for more than treating heart attacks. Services may include:
Checking blood flow in coronary arteries, as well as the pumping action of the heart, and determine how well the heart valves work
Discovering diseases in coronary arteries or defects in the heart
Opening narrowed coronary arteries
Finley's cath lab is also used for the treatment of Peripheral Arterial Disease (PAD), a narrowing or blockage of arteries in the legs and arms. In patients with PAD, treatment in the cath lab significantly improves wound healing and prevention of amputation.


Diagnostic Procedures
Pacemaker Clinic
Patients who have a pacemaker are able to complete convenient routine follow up care with Finley's Pacemaker Clinic, also located in the cardiac diagnostic area.
Pacemaker Clinic is staffed with a nurse specialist who has extensive training on the use of multiple types of devices. Follow up may be in the form of a scheduled in person visit or a phone interview done remotely.
Heart Scan & Calcium Scoring
About Heart Scan
Finley's Heart Scan, also known as Cardiac CT for Calcium Scoring, can detect coronary artery disease (CAD) at an early stage when symptoms may not be present. A calcium score arms individuals with important information to guide lifestyle changes and health improvements.
Heart Scan can detect tiny amounts of calcium in the arteries of the heart. The amount of calcium deposited in your arteries is directly related to your risk for heart disease. The Heart Scan is fast, painless and non-invasive. The entire examination takes less than 30 minutes.
Coronary Artery Disease
Coronary artery disease (CAD) is one of the nation's most common type of heart diseases. The condition is caused by plaque buildup in the heart arteries. Major risk factors for CAD include:
Age
Family history of heart disease
High blood cholesterol
Diabetes
High blood pressure
Cigarette smoking
Overweight or obese
Inactive or sedentary lifestyle
Detecting Presence of Calcium
Our state-of-the-art CT scanner provides images of the heart and arteries without the use of injections, needles or dye. The scanner offers low radiation exposure and short scan time while acquiring excellent image quality. The test cannot determine how blocked an artery is but can accurately detect the presence of calcium and the associated risk of heart attack.
Interpreting Results
Finley Hospital's board-certified radiologists analyze the results and sends a report to your physician. You will also receive a copy of the results in the mail.
Getting a Heart Scan
To be eligible for a Finley Heart Scan, you must be over the age of 40 and have any of the risk factors below:
Family history of heart disease
Cigarette smoking
High blood pressure
High cholesterol
Obesity (at least 20 lbs. overweight)
Diabetic
Patient desire
Call to schedule your appointment today (563) 557-2787.
How Much Does Heart Scan Cost?
Finley Hospital is offering the Heart Scan at a reduced rate of approximately $110 (effective January 1, 2018). Therefore, Finley will not be billing your insurance carrier. Cash, personal check or a credit card are acceptable forms of payment.
Shockwave Intravascular Lithotripsy (IVL) Treatment
What is Shockwave IVL?
Shockwave IVL is an innovative treatment option for patients with severely calcified coronary artery disease. The new technology allows physicians to fracture the problematic calcium – using sonic pressure waves – so that the artery can be safely expanded, and blood flow is restored avoiding complications.
Finley Hospital is the first hospital in Dubuque to offer this procedure.
How does Shockwave IVL work?
When the sonic pressure waves impact the calcium, they create a series of microfractures.
After the calcium has been fractured, the vessel becomes more compliant. Once lithotripsy has been completed, the physician can proceed with the preferred treatment strategy to optimize outcomes.
Is this procedure right for you?
Shockwave Intravascular Lithotripsy is often used in cases where plaque in the arterial wall has evolved into calcium deposits, which narrow the artery and restrict blood flow. Calcium deposits make the artery rigid and more difficult to open with a traditional balloon (angioplasty) approach.
Talk to your doctor about the best course of treatments for your individual health needs.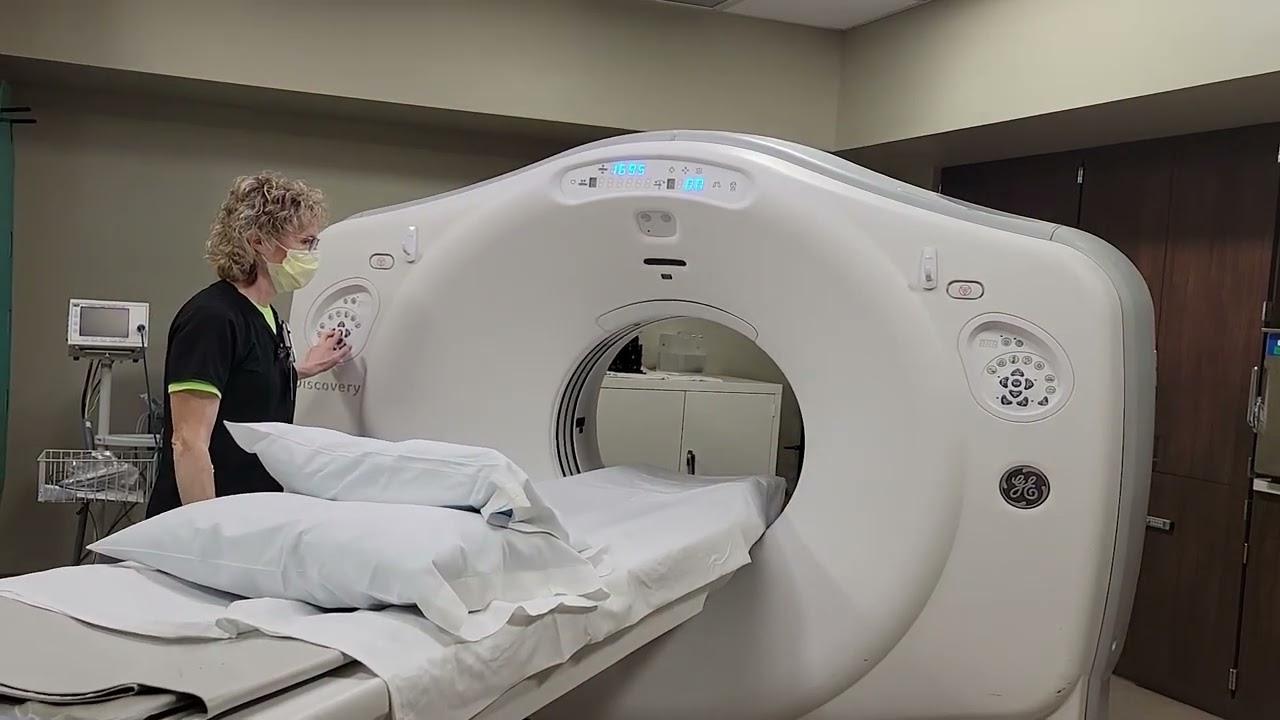 What is a Heart Scan?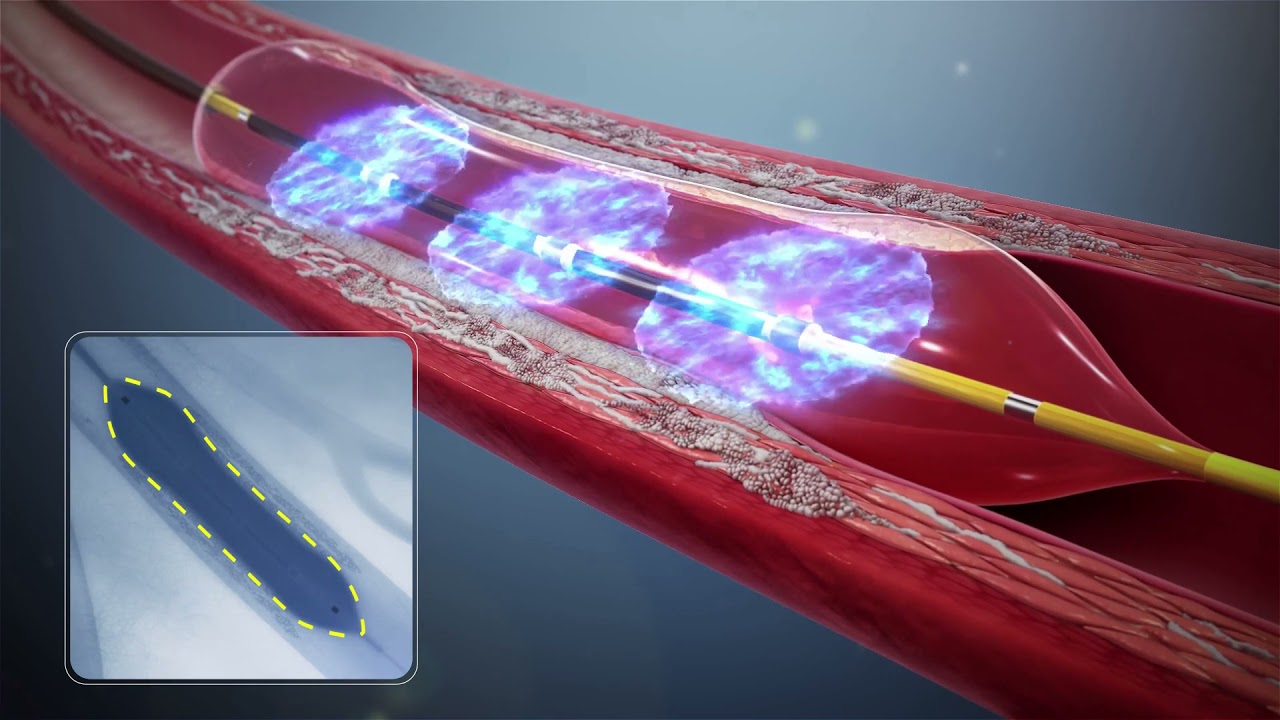 Shockwave Intravascular Lithotripsy (IVL)
Cardiac & Pulmonary Rehabilitation
Our team of qualified nurses help patients with heart or lung concerns. Through education and rehabilitation our programs can significantly improve the lives of patients.
About the Programs
Sessions for both programs vary from two to three times per week. The length of your program is individualized based upon physician preference and your needs. Rehabilitation programs are generally covered by most health insurance companies but check your plan to determine co-pays or other requirements. Medicare recipients are entitled to 80 percent coverage and your supplemental insurance carrier will provide the remaining 20 percent.
If you feel you could benefit from Cardiac or Pulmonary Rehabilitation, please consult with your primary care provider or specialist to obtain a doctor's referral to begin the program.
Cardiac Rehab
Cardiac Rehabilitation is an individualized and personal treatment plan which includes evaluation and instruction on physical activity, nutrition, stress management, and other health related areas. If you have one of the following diagnoses you may be eligible to participate: heart attack, stable angina, angioplasty or stents, heart bypass or valve surgery, heart failure, or heart transplant.
There are many benefits of cardiac rehabilitation:
Live longer and decrease the chance of a heart attack
Lessen the physical and emotional effects of heart disease
Improve stamina and strength and help you get back to your usual activities
Improve confidence and well-being
Recent scientific studies have shown that people who complete a cardiac rehabilitation program can increase their life expectancy by up to five years.
Pulmonary Rehab
Pulmonary (lung) rehabilitation is an individualized exercise and education plan that is specific to your lung disease or condition. If you have one of the following lung problems you may be eligible to participate: COPD, bronchiectasis, asthma, pulmonary hypertension, pulmonary fibrosis, lung cancer, lung surgery, obstructive sleep apnea, Parkinson's, multiple sclerosis, and other restrictive lung diseases.
There are many benefits to participating in pulmonary rehabilitation:
Decrease the symptoms of lung disease or condition
Ability to function better in your daily life
Increased ability to exercise
Decrease symptoms and better management of anxiety and depression
Possibly reducing the need for admission into the hospital
Although pulmonary rehabilitation can't cure lung disease, you may notice improved breathing effort and less breathing problems. Pulmonary rehabilitation allows you to maximize limited lung function.

Learn About Cardiac & Pulmonary Rehab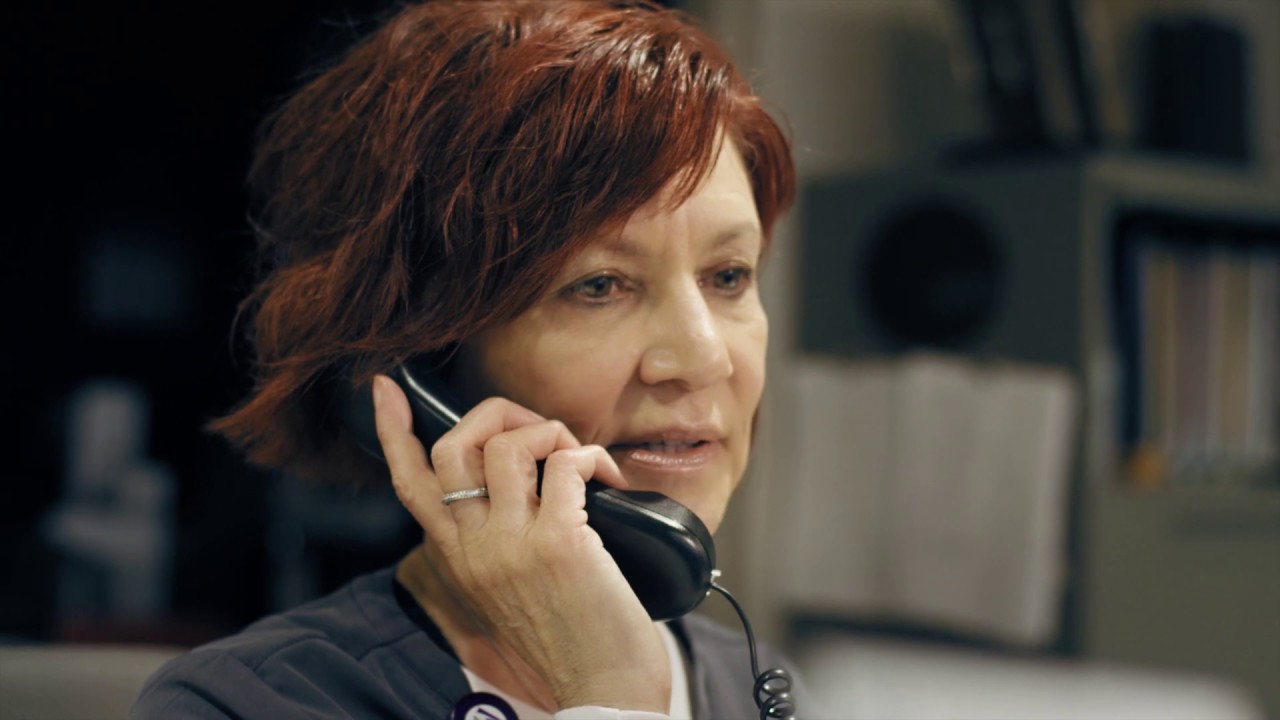 Day in the Life at Cardiac Pulmonary Rehab