Hannah Geneser Learning Center & Safety Store
UnityPoint Health - Blank Children's Hospital, Center for Advocacy & Outreach

Helping Kids Stay Out of the Hospital
The Hannah Geneser Learning Center & Safety Store is committed to making safety a priority for all families. Many are surprised to hear preventable injuries are the leading cause of death and injury for children of all ages (1 to 19 years old). That's why we provide a variety of safety products and have experts on hand to help you follow best practices as your child grows. When you leave, we want you to feel confident that you have all the information you need to help keep your family safe. We provide one-on-one education for the proper use of each product you purchase.
Common questions we can help with:
Is my child ready to go forward facing in their car seat?
When do I transition my child to a booster seat?
When is a good time to start childproofing?
I know I need to secure my windows, but I am not sure what device to buy.
What type of gate can I use at the top of stairs?
Location and Hours
We are currently open Monday through Friday, 10 a.m. to 4 p.m. Community members may arrange for phone purchases, curbside pick-up or visit us in person.
No appointment necessary.
Safety Store hours are subject to change due to staffing availability. You may always call ahead to check our hours for the day.
The Safety Store is located in the North 1 hallway of Iowa Methodist Medical Center.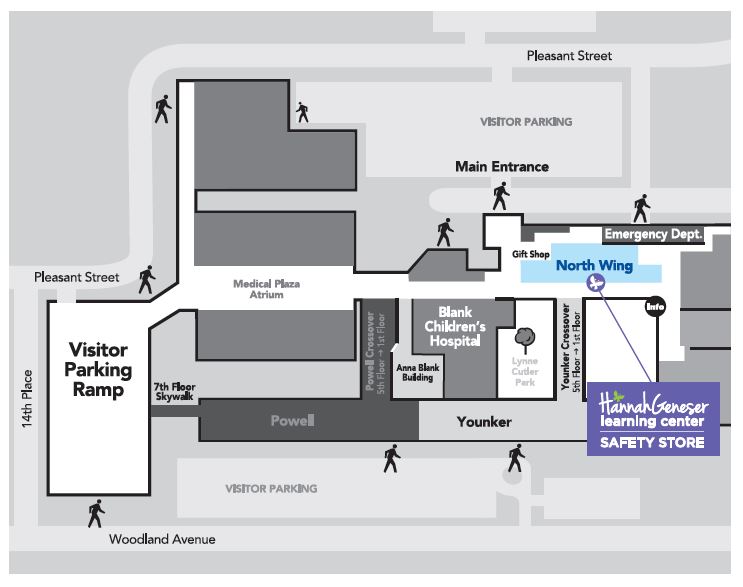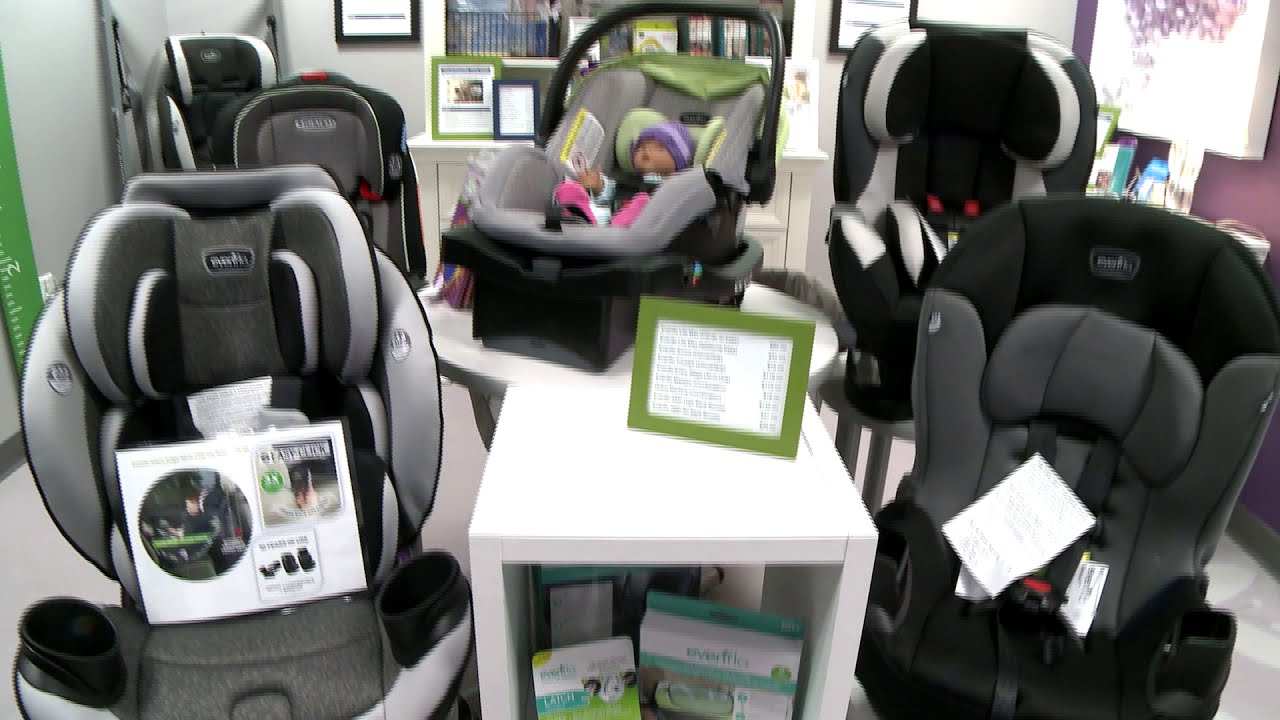 We're making safety affordable for your family.
The Hannah Geneser Learning Center & Safety Store offers low prices by partnering closely with manufacturers. When you shop with us, you save money and help support the Center for Advocacy & Outreach at Blank Children's Hospital. The center has experts that reach beyond the hospital walls to improve the health, safety and well-being of all children.
Hannah's Story
The Hannah Geneser Learning Center & Safety Store is named after Hannah Geneser. On March 21, 2011, four-year-old Hannah Ray Geneser died in a tragic accident when a screen gave way and she fell from an open window. In response to her tragic and untimely death, the Hannah Geneser Foundation was founded by her parents, Jamie and Shanda. The Hannah Geneser Foundation promotes childhood safety – with special emphasis on window safety – through public awareness and educational opportunities.
Safety Products
The Hannah Geneser Learning Center & Safety Store currently offers the following safety devices:
Bike helmets
Ski helmets
Elbow, knee and wrist pads
Window guards and stops
Smoke alarm/CO detector
Fire escape ladders
Car seats/Booster seats
Various childproofing items
TV mounts
Life jackets
Infant sleep sacks
Radon test kits
Child safety gates

Evenflo Litemax Base | $62

Evenflo Jogger Travel System | $285

Seat Protector | For Evenflo Car Seats Only | $18.50

Baby Mirror | For Evenflo Seats Only | $14

Window Clings | For Evenflo Car Seats Only | $10

Latch Guides | For use with Evenflo Car Seats Only | $11

Car Seat Tag | $8

ParkingPal Magnet & Children's Car Safety Book | $8.50

Graco Cribette | $67

Stearns Puddle Jumper | $13.50

Infant - Toddler Bell Bike Helmets | $12

Child - Adult Bell Bike Helmets | $12

Child - Adult HRU Bike Helmets

Child Safety Book | $5

KidCo Angle Mount Gate | $60

Gate Installation Kit (for banisters) | $25

Evenflo Pressure Gate | $45

Safety 1st Pressure Gate | $24

Safety 1st Lever Lock | $7.50

Sanus TV Mount | $38

Furniture Brackets | $3

Furniture Straps | $3.75

Infant Grooming Kit | $14

No Scratch Mittens | $4.50/pack

Pacifier Clip | $10

Fire Escape Ladder (2 or 3 Story) | $38-75

Radon Test Kits | $8

Medication Box w/Combination Lock | $17

Gunlocks | Free (While supplies last)

Single Bleeding Control Kit | $37

Weather radios $28-42 | Batteries $2