UnityPoint Health - Abbe Center for Community Mental Health UnityPoint Clinic Family Medicine
Hours & Directions
Walk-in registration hours are Monday - Wednesday, 8:30 a.m. - 2:30 p.m. and Thursday - Friday 8:30 a.m. - 10:30 a.m.
Hours of Operation
Monday:

8:00 AM - 5:00 PM

Tuesday:

8:00 AM - 6:00 PM

Wednesday:

8:00 AM - 7:00 PM

Thursday:

8:00 AM - 6:00 PM

Friday:

8:00 AM - 4:00 PM

Saturday:

Closed

Sunday:

Closed
View Map
Same Day Access
We want to be available for you when you need care. That's why we have convenient Same Day Access Services for your initial appointment. Visit during walk-in times to meet with a mental health professional. In this assessment you will be able to develop a comprehensive care plan and then schedule additional services. Individuals are seen throughout the times listed in the order they arrive. Medication management services are available through follow-up appointments. We accept most insurance plans.

Please bring photo identification and proof of insurance. If you don't have one of these, we would be glad to assist you with alternatives during the registration process.

We welcome clients of all ages. Please make sure that the legal guardian is available to give consent for treatment services for minors.
About AbbeHealth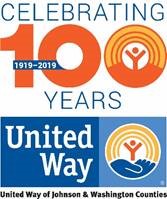 UnityPoint Health - AbbeHealth Services is a regional nonprofit organization dedicated to providing mental health and aging services that help individuals achieve their optimum levels of independence and success. We strive to provide and coordinate high quality services to consumers and their families while contributing to a more aware and understanding public through education and advocacy. Our network of Affiliate Organizations provides a comprehensive menu of integrated programs and services for people experiencing mental and physical challenges, as well as the challenges associated with aging. AbbeHealth Services is proud to partner with United Way of Johnson and Washington Counties.
At Abbe Center for Community Mental Health, we know true wellness is more than physical-wellbeing. We're committed to providing the best care possible, by helping you work through issues you are facing and provide tools to help you make lasting changes in your life. After all, you matter too much to this world to not be the healthiest possible you.

We offer a variety of behavioral health service options to provide help and healing to you and your family. Our diverse group of professionals have expertise in nearly all aspects of counseling, mental health and psychiatric treatment. Abbe Center for Community Mental Health is a state accredited community mental health center, serving clients of all ages for 70 years. We currently have locations in eight counties throughout Eastern Iowa.

Abbe Center for Community Mental Health works with the MHDS of the East Central Region to offer a sliding fee scale for those who qualify. Please contact our office to inquire about financial assistance you may qualify for.
Providers at this Location