When it comes to breast health, early detection is the best prevention. Women should have regular mammograms beginning at age 40, or sooner if recommended by their health care provider.
What to Expect During Your Mammogram
A mammogram is a X-ray picture of the breast used to detect tumors and cysts and help differentiate benign and malignant diseases. It's an important screening tool in a woman's personal fight against breast cancer. Your technologist will take a brief history from you, and then begin your mammography exam.
During your mammogram, your breast will be placed on a flat surface by the mammographer. A compression paddle will then be pressed firmly against the breast to flatten out the tissue. Although the pressure of the mammogram only lasts a few seconds, some women find it uncomfortable. Please tell your technologist what you are experiencing and how you feel. They will be able to respond to your specific needs and address your concerns to assure you have the best possible mammogram experience. It may be uncomfortable but should not be painful. The screening should take about 15-30 minutes to complete.
A More Comfortable Mammogram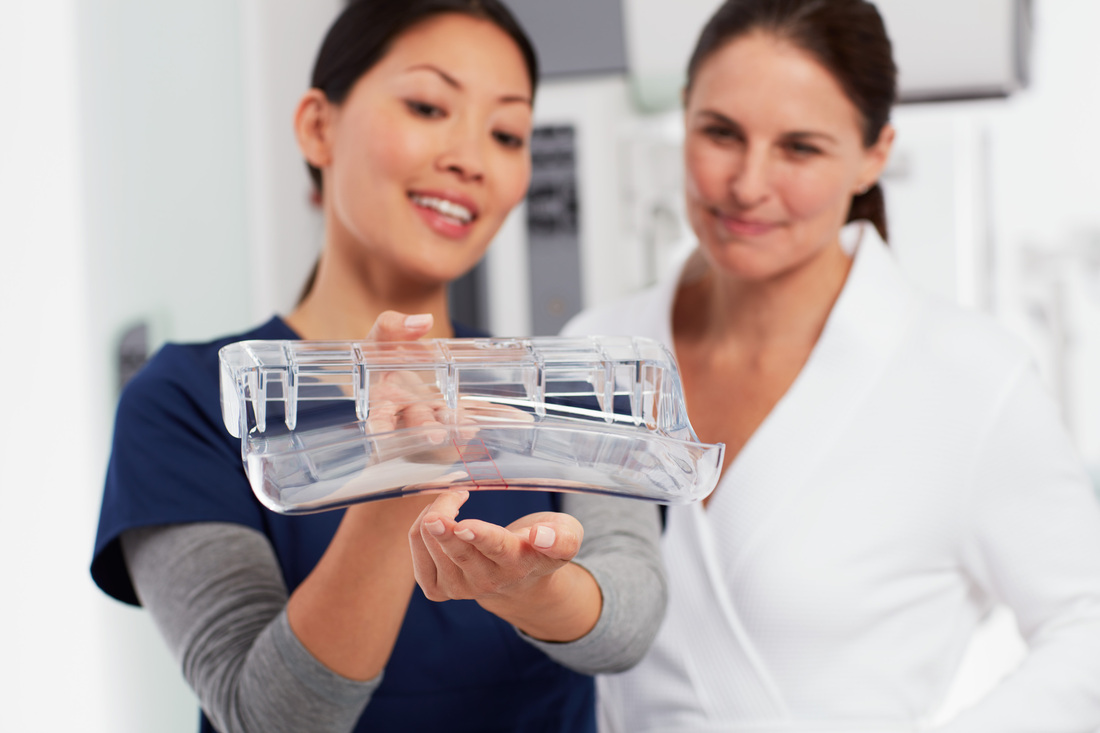 Getting a mammogram with the SmartCurve™ system is just like a getting a regular Genius Exam™ - only more comfortable! The curved design of the compression device mirrors the shape of a woman's breast to reduce pinching and applies uniform compression over the entire breast for added comfort.The technologist will view the images of your breast at the computer workstation to ensure quality images have been captured for review. A radiologist will then examine the images and report results to either your physician or directly to you. Check with your clinic or provider to see if this technology is available near you.
3D Mammography
Early detection is the best defense against breast cancer, and mammography has been the gold standard screening examination for the early detection of it. Since the development of standard mammography, there have been major advances in the technology. Digital 2D mammography was the most recent advancement introduced. Now, DBT or 3D Mammography, has taken this technology to a new level.
The breast is a three-dimensional object composed of different structures, such as blood vessels, milk ducts, fat and ligaments. All these structures, which are located at different levels within the breast, can overlap and cause uncertainty when viewed as a two-dimensional, flat image. The uncertainty of overlapping tissue is a leading reason why small breast cancers may be missed and normal tissue may appear abnormal, leading to unnecessary call-backs.