UnityPoint Health - St. Luke's
Today's Hours: Open 24 hours

Information
Number of patients waiting reflects the current number of patients waiting to be seen. This number changes frequently and is not exact.
About
UnityPoint Health – St. Luke's is a patient and family-centered hospital that delivers compassionate care to families in the tri-state area including Iowa, Nebraska and South Dakota. Our commitment to you begins with our personal approach, coordinating your care from the doctor's office to the hospital and back home. When you face something that can't be treated in your doctor's office, you can count on our hospital staff to help you tackle your biggest challenges.
St. Luke's offers a full range of services and programs. Our services are tailored to your individual needs with our state-of-the-art surgical center, the area's most recognized birth center, our cardiovascular care and the Level III emergency department.
Hours & Location Details
Hours of Operation
Monday:

Open 24 hours

Tuesday:

Open 24 hours

Wednesday:

Open 24 hours

Thursday:

Open 24 hours

Friday:

Open 24 hours

Saturday:

Open 24 hours

Sunday:

Open 24 hours
View Map
Services Offered at St. Luke's Hospital
FEATURED SERVICES & TREATMENTS
Comprehensive Heart Care
The care our patients receive at St. Luke's Hospital is our number one priority. That's why we're proud to be among the hospitals and agencies recognized by the American Heart Association's Mission: Lifeline program for our excellence in improving quality of patient care. In addition, St. Luke's has demonstrated sustained achievement in ACTION Registry for eight consecutive quarters and met a performance standard of 90% for specific performance measures to receive the 2017 Platinum Performance Achievement Award. St. Luke's is just one of 193 hospitals nationwide to receive this honor.
When it comes to matters of the heart, turn to Siouxland's highest rated heart team, St. Luke's Cardiology Services and Cardiovascular Associates.
St. Luke's Hospital offers a full spectrum of advanced cardiovascular services.
Electrophysiology and Cardiac Catheterization Labs
St. Luke's cares for heart patients in a dedicated electrophysiology (EP) and cardiac catheterization labs. Just steps away from St. Luke's Emergency Department (ED), the location of our labs is one of the reasons our door-to-balloon times are faster than the national average. This means less time is needed between the patient's arrival in the ED to when they are moved to the cardiac cath lab to receive heart care. In the end, this means less heart muscle will be lost and the patient's outcome will be better.
The cardiac catheterization lab is equipped with an imaging and hemodynamic monitoring system which monitors and visualizes blood circulation to carefully track and record heart function.
The EP lab has advanced equipment, such as the Siemens Biplane, which creates improved visualization, because multiple images of the heart can be seen at one time.
Coronary Care Unit
For patients who are having procedures that require added patient monitoring and care, we offer a dedicated coronary care unit on the hospital's fourth floor. The unit features calming artwork from the
Wrede and Barbara Smith Art and Healing Project
and state-of-the-art iBeds that offer extended patient comfort with music, translation and charting capabilities. The unit is staffed with health care professionals trained specifically in coronary care, providing expert, compassionate care for patients in critical recovery after a heart procedure. New monitoring and nurse calling systems, along with a sophisticated nurses' station, donated by Cardiovascular Associates, in memory of Dr. Tjeerdsma, are all amenities that make this unit ideal for patient recovery.
Hospital Procedures
Consultations
Angiography: Coronary, Peripheral and Renal
Angioplasty/Stent Placement
Drug Eluting Stent Placement
Nuclear Testing
Permanent Pacemaker Implantation: permanent, bi-ventricular, ICD
AV Nodal Ablation
SVT Ablation VT Ablation
Atrial Fibrillation
Atrial Fibrillation Ablation
Comprehensive EP Procedures
Holter Monitoring
Event Monitoring
EKG Network
Peripheral Vascular Testing
CHF Management
Transesophageal Echocardiogram
Loop Recorder Implantation
Non-Surgical ASD/PFO Closure
Minimally Invasive AAA Repair
State-of-the-Art Surgery Unit
You can't always decide your health. But you can decide who will take care of it. At St. Luke's, our surgery unit is designed to provide convenient flow for our surgical team, allowing patients to get into-and out of surgery-quickly, even on the same day in many cases. The surgery unit offers minimally invasive surgery to help you get back to doing what you love sooner after surgery. Combining robot-assisted surgery using the da Vinci Si HD™ with our six state-of-the-art operating rooms, St. Luke's Hospital provides surgical options unlike any other hospital in the area.
Amenities with Comfort in Mind
What to Expect
When you choose to have your surgery at St. Luke's Hospital, you will experience:
Easy check-in at the main lobby
Comfortable patient waiting area
Private family/provider consultation rooms
Private pre-operation and post-operation patient rooms
Close patient monitoring in recovery rooms
Following surgery, patients in need of an overnight stay experience the same compassion and efficiency throughout their inpatient recovery.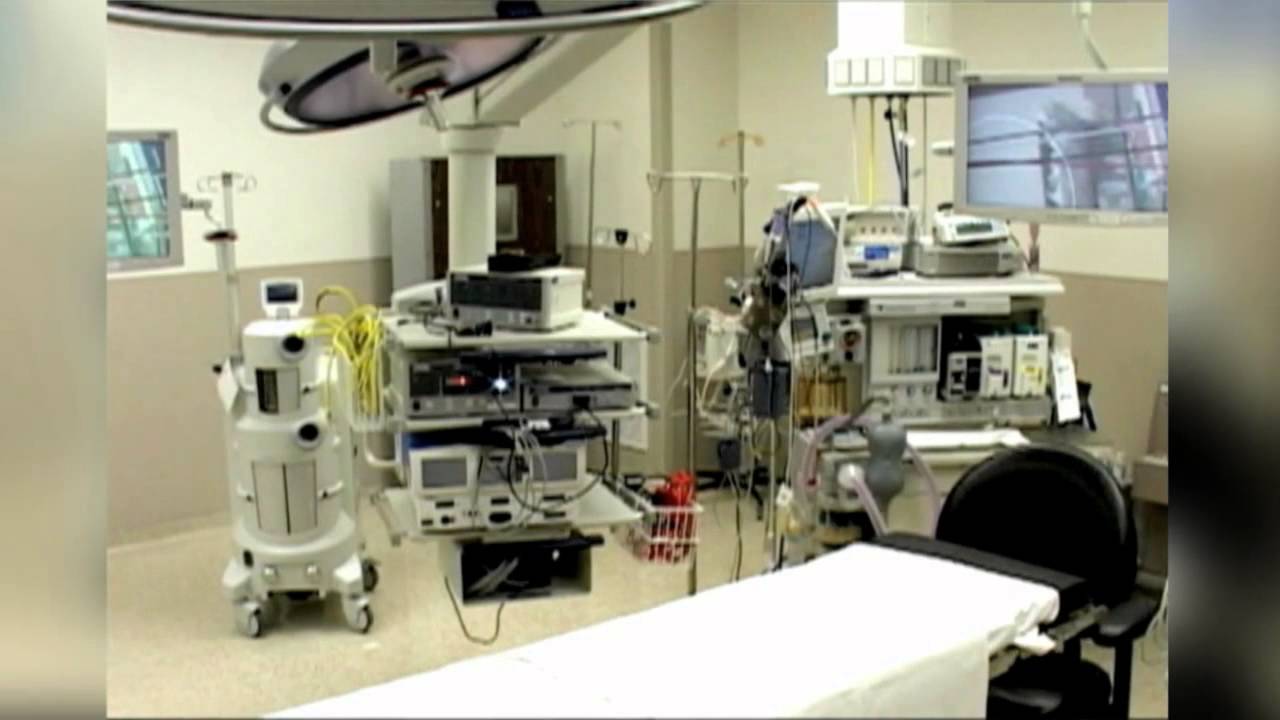 Behavioral and Mental Health
St. Luke's offers inpatient and outpatient mental and behavioral health services for adults. Our programs provide the highest quality of services to improve the health status of patients, to support the patient and family throughout the patient's recovery and to work with the community to offer patients and families additional resources outside of the hospital. The treatment team includes psychiatrists, psychiatric nurse practitioners, psychiatric nurses, therapists, social workers, mental health specialists and hospital chaplains.
Adult Inpatient Psychiatric Program
New Beginnings Outpatient Behavioral Health Group Therapy Program
Inpatient Rehabilitation and Therapy
UnityPoint Health - St. Luke's Rehabilitation and Therapy Services help ensure that after a surgery, stroke or other life-changing event, you can get back to life as you know it, as fast as possible.
Inpatient Programs
Inpatient Acute Rehabilitation
UnityPoint Health - St. Luke's Inpatient Acute Rehab Center cares for adult and pediatric patients who have suffered a disabling injury or illness such as stroke, neurological decline or had a recent surgery. Under the medical direction of Dr. Chad Stadsvold, St. Luke's Inpatient Acute Rehab Center is dedicated to helping patients reach their long-term goals, whether it's a return to home or other setting.
Making a Difference With Patient-Centered Focus
The hospital's acute rehab unit was designed with patient comfort in mind:
10 individual rooms: each with its own large, private bathroom.
A living skills suite to help patients get reacquainted with daily living skills necessary to return home.
A group dining room that gives patients an opportunity to socialize with visiting loved ones and other acute rehab patients.
Our team of specially trained nurses including several rehabilitation-certified nurses and doctors, as well as occupational, speech and physical therapists assists patients in regaining a higher level of independence.
Upon discharge, patients receive follow-up care at UnityPoint Clinic Physical Medicine and Rehabilitation.
Upon discharge, patients receive follow up care at UnityPoint Clinic Physical Medicine and Rehabilitation.
Inpatient Rehabilitation
UnityPoint Health - St. Luke's comprehensive rehabilitation therapists and nursing staff provides personalized therapy for adult and pediatric patients suffering from stroke, multiple trauma, brain and spinal cord injury, fractures, surgeries and other health conditions - all with one goal in mind. We are dedicated to helping our patients achieve their post-recovery goals, whether it's active retirement, independent living or a return to work and family life.
Services are performed in both the patient's room and in the rehabilitation gym, located on the hospital's third floor, offering a variety of rehab activities to assist with a patient's recovery. Our interdisciplinary approach means patients have access to a team including physical, speech and occupational therapists, rehabilitation nurses and social workers.
Harold and Mary Bomgaars Center for Cancer Care
The 15-bed Harold and Mary Bomgaars Center for Cancer Care at UnityPoint Health — St. Luke's provides an atmosphere of positive family/patient support. Our compassionate oncology staff is here to care for both your emotional and physical needs, providing inpatient chemotherapy, hospice and medical oncology care. Funded through generous donations and a significant gift from Harold and Mary Bomgaars, our Center for Cancer Care provides a comfortable place to gather with loved ones during cancer treatment.
Cancer Care and Support
Supporting you throughout your treatment.
A diagnosis of cancer can be difficult, so at St. Luke's we make it our priority to provide quality care in a comfortable atmosphere. We're here for you from the moment you are diagnosed and throughout your treatment stages.
Starting with diagnosis, St. Luke's pathologists and radiologists are here to detect signs of cancer, even at its earliest stages.
For patients needing outpatient services, you may be referred on to June E. Nylen Cancer Center, in Sioux City, Iowa, for off-site radiation as well as advanced diagnostic and treatment technology.
St. Luke's Ambulatory Service Infusion Center also provides treatment to hundreds of cancer patients annually, assisting with chemotherapy, blood transfusions, IV antibiotic therapy and other IV treatments.
Rehabilitation Services provided by St. Luke's on either an inpatient or outpatient basis help patients manage lymphedema, a condition that can occur in breast cancer survivors. Physical therapists help patients manage this condition with massages, compression bandages and special exercises.
The Levitt Guest Center
The Levitt Guest Center, located at St. Luke's just down the hall from the Bomgaars Center for Cancer Care, was created through a generous gift by Nancy Levitt Rosenthal of Sioux City in memory of her first husband, David Levitt, who died of pancreatic cancer.
This guest center offers family members quiet suites with private baths where they can rest and renew their spirits. Up to seven families can stay in the guest center at one time.
Because of Mrs. Rosenthal's significant gift, there is no charge to stay at the Levitt Center. Gifts of $20 or more per night are welcome and are used to help maintain the facility so others may enjoy its proximity and comfort for years to come.

Our History
1966
The hospital as it exists today was founded in 1966 through the consolidation of Lutheran and Methodist Hospitals in Sioux City. Soon after the consolidation, the hospitals begin making plans for a brand new building.
1972
St. Luke's beautiful new central building, located at 27th and Stone Park Blvd., welcomes its first patient. And, over the years, additional work is completed on the central building adding new floors and vital areas of care.
1989
Physician Center One opens on St. Luke's campus, housing St. Luke's physicians as well as independent medical offices.
1990
Construction begins on an $18 million expansion and renovation project to improve outpatient care at St. Luke's. The project creates a new main patient entrance off of 28th Street and more parking, a cardiology center and Institute for Health Education. During this time, our school of nursing officially becomes known as St. Luke's College.

1996
St. Luke's joins Iowa Health System, a grassroots partnership of Iowa hospitals in Des Moines, Cedar Rapids, Waterloo and Dubuque.

2003
Physician Center Two opens which houses the hospital's same day surgery senter. Later, the surgery center becomes a joint venture between St. Luke's and our physician partners and is known as Pierce Street Same Day Surgery.
2005
St. Luke's announces a $10 million project to enhance women's and children's services including the building of a new neonatal intensive care unit, expansion of labor and delivery and renovation of the mother and baby unit.

2006
St. Luke's welcomes families into the newly expanded labor and delivery and renovated mother and baby unit.
2008
St. Luke's growth continues with the renovation and construction of St. Luke's new surgical area. The project adds 8,700 square feet to the existing surgical space and renovates another 25,000 square feet on the hospital's first floor.
2010
The new surgical area is completed and includes new surgery suites, recovery and pre- and post-operative areas and a comfortable waiting area.
2012
St. Luke's College moves to Physician Center One. It is a move that ensures future health care professionals have access to enhanced learning classrooms and labs. With the move, Physician Center One is renamed the St. Luke's College building and Physician Center Two is subsequently renamed Pierce Street Physician Center.
2013
To better align with our strategic vision for the future, Iowa Health System and its affiliates including St. Luke's changes its name to UnityPoint Health.
With a huge surge in demand for outpatient services expected within the next 10 years, St. Luke's opens Sunnybrook Medical Plaza in September 2013. The state-of-the-art facility provides a new access point for expanded outpatient and physician services and advanced medical technology.

Accreditations
DNV Primary Stroke Center Certification
AACVPR Certification for Cardiac Rehab
IAC Accreditation In Echo and Stress Echo