Midwife Services of UnityPoint Health - Des Moines
Today's Hours: 8:00 AM to 4:30 PM

Information
Number of patients waiting reflects the current number of patients waiting to be seen. This number changes frequently and is not exact.
Hours of Operation
Monday:

8:00 AM - 4:30 PM

Tuesday:

8:00 AM - 4:30 PM

Wednesday:

8:00 AM - 4:30 PM

Thursday:

8:00 AM - 4:30 PM

Friday:

8:00 AM - 4:30 PM

Saturday:

Closed

Sunday:

Closed
View Map
Midwife Services in Des Moines
Making sound decisions is key to good health care, and our Certified Nurse Midwives want you to take an active role in making the right decisions for yourself and your family. At Midwife Services, women can expect a safe, personalized experience. Our modern-day midwives are Certified Nurse Midwives/Nurse Practitioners who offer care throughout a woman's lifespan, from adolescence through adulthood, providing services for puberty, pregnancy, childbirth, gynecological care, and menopause in Central Iowa.
Schedule an Appointment
Scheduling care with the Certified Nurse Midwives is easy! To learn more about our services, or to schedule the next available appointment, give us a call at
(515) 309-6011
or
request an appointment online
now.
Meet Our Certified Nurse Midwives

Pregnancy Care Services
Routine OB care with longer appointment times.
We provide in-office lab services.
Early gender testing using SneakPeek test kits are a separate charge, due at time of service. Genetic screening is available using Unity test kits, which include a separate charge based on insurance.
Hyperemesis and dehydration treatment with IV therapy and medication in our office. Aromatherapy and a warm blanket are also provided.
Nutrition counseling for gestational diabetes, obesity and anemia offered in office by a registered dietician.
Care provided for diet-controlled gestational diabetes.
Non-stress testing available.
Ultrasounds in office performed by Iowa Radiology.
Childbirth classes for our patients, along with car seat testing for participants in class by two certified RN installers.
Birth Care Services
We are a hospital-based practice, which means your baby will be born at Iowa Methodist Medical Center or Methodist West Hospital.
We believe in accommodating your needs, whether that means a natural birth or the use of epidurals.
When you are admitted in labor, one of our midwives will be present to deliver your baby as well as provide supportive care during the labor process.
The safety of you and your baby always comes first. We work with the OB physicians, and, should it become necessary, we can involve them in the birth process at any point.
Care provided by nurse-midwives is characterized by low rates of induced labor, episiotomies or Cesarean sections (C-sections).
Our Numbers:
Over a six month average, our rates are:
C-Sections: 16%
Inductions: 25%
Women's Care Services
We offer routine GYN care and reproductive counseling.
We manage and treat common health problems for adolescents during puberty and women going through menopause.
We provide annual well-woman exams, vaccinations, fertility counseling, referral for mammography, laboratory testing or specialist consultations.
We can discuss natural family planning or find the type of birth control right for you. We offer birth control pills, Nuva-Ring, Depo Provera, Nexplanon and IUD insertion and management.
Genetic Cancer screening in-office with genetic counseling offered with high-risk screens.
Chocolate and warm blanket provided if desired with your well woman exam.
Our practice guidelines provide for medical consultation, collaboration and referral, and are in accordance with the Standards for the Practice of Midwifery, as defined by the American College of Nurse Midwives.
Get started with your personalized care today by downloading our registration forms below. Bring these completed forms to your first appointment.
Patient Comments
"Everyone was so warm and took the time to get to know us. We really appreciated how everyone listened and provided us with helpful information. Providers offered exponential support and care options."
"I love the UnityPoint midwife providers! I have delivered both of my children with them and will be delivering my third with them soon. They always take my concerns into careful consideration, and I feel heard any time I step into their office."
"Always pleasant and everyone is happy. Everyone seems to love what they do and one is always treated with respect and always leave happy."
"I appreciated the real care and concern I was given during my appointment. It meant so much to have a health care provider show empathy and really listen.
"The midwives are an amazing group! They go the extra mile to ensure compassion and respect when delivering care. I recommend them to all my female friends needing care."
Patient Stories
Hazel Grace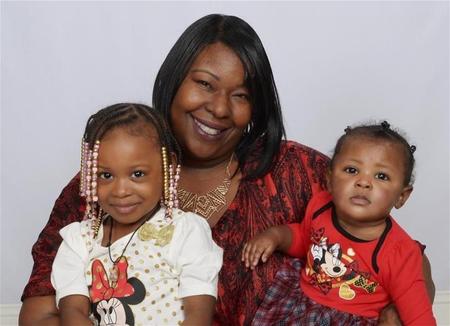 Even before she was pregnant, Hazel knew she would choose midwifery care for her pregnancy.
"I chose Midwife Services because I have held a personal interest and belief in midwifery long before I became a mother," Hazel said. "I've wanted to be a midwife since I was 16 years old!" She even attended Fayetteville State University to earn her midwife certificate after graduating from Des Moines Area Community College (DMACC).
When she became pregnant with her first child, Hazel researched midwives in the Des Moines area and discovered Midwife Services at UnityPoint Health – Des Moines. "Outside of private practices, Midwife Services always popped up in my online searches and always had good ratings," she said.
From her first step in the office, Hazel was impressed with Midwife Services. "I've worked in customer service for over 15 years," Hazel said, "so I know that the front desk staff are the face of the office. They set the tone for the clinic." Peggy, department secretary, was especially memorable for Hazel. "Peggy is 100 percent awesome! She is always kind, patient and comforting. During the care I received with both of my pregnancies, Peggy shared more than a few encouraging moments with me that I'll never forget."
Beyond the reception area, the nursing staff also impressed Hazel. "I absolutely adored all the nurses," she said. "They are so energetic. It was evident that they genuinely enjoy what they do."
What she liked most about Midwife Services, however, was the midwives themselves. "I like the fact that there are five midwives in the practice," Hazel explained. Throughout her pregnancies, she had the opportunity to meet and get to know each midwife. "All five of the midwives are very knowledgeable, calming, and reassuring," she said. Even with five practitioners in the practice, Hazel felt a sense of unity and continuity in her care.
A self-described advocate for midwife care, Hazel would encourage women and their families to research all their prenatal and birth options. "Once people have done their homework," Hazel said, "I think people would decide on midwifery care more often."
null For her, the history of midwifery and its foundation of quality, women-centered care are what make Midwife Services an obvious first choice.
"I absolutely recommend women and their families join the Midwife Services team," Hazel said. "The midwives treat all their patients with respect. They are hopeful, passionate, and down to earth. All of the midwives are outstanding!"
Gwen Jelsma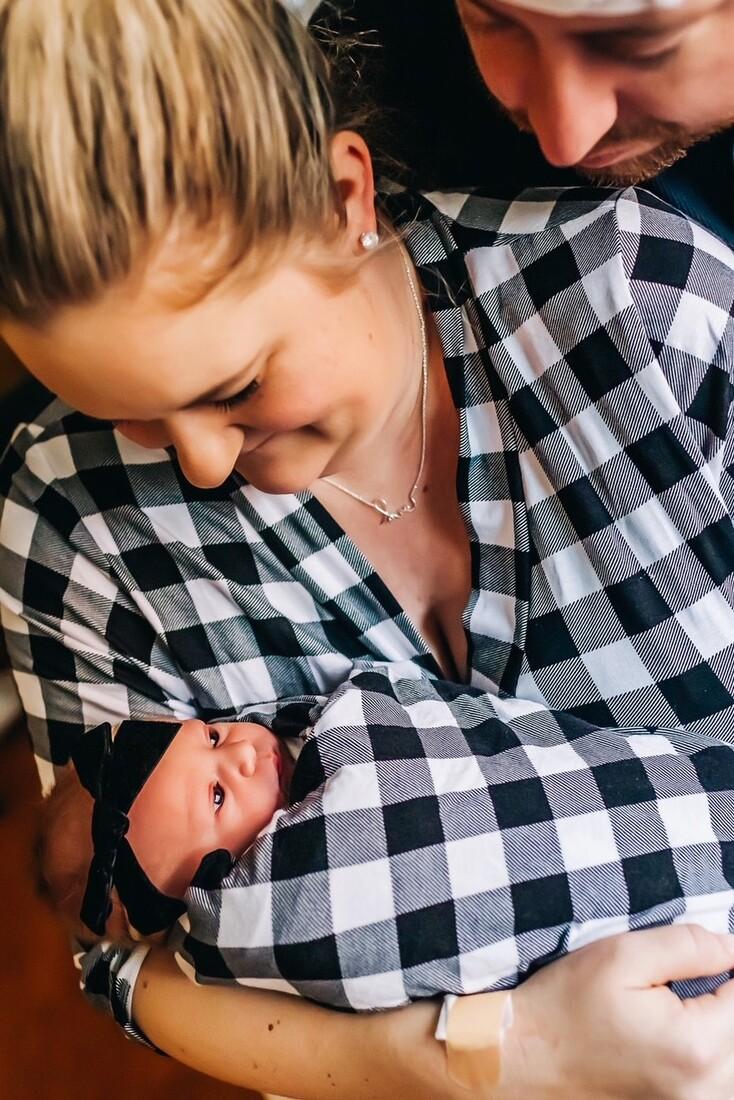 On the evening of December 5, 2019, Gwen Jelsma, who was 39 weeks pregnant, and her husband entered Iowa Methodist Medical Center's maternity wing knowing that they would leave with a new addition to their family.
The next few days would mark a new journey for the Jelsma family. Gwen felt calm, collected and prepared for labor all thanks to the Midwife Services of UnityPoint Health – Des Moines.
Nearly 9 months prior, Gwen started her journey with the Midwife Services of UnityPoint Health – Des Moines.
"I came into it not knowing what to expect, I had never been to a midwife before," said Gwen. "I had all these expectations that I did not know if I would get, but after my first appointment with the Midwives, it was exactly how I had envisioned my care."
Every single appointment was reassuring and educational. They answered all Gwen's questions and anticipated what questions she might ask, making sure to check all the boxes to ensure that she had and continued to have a healthy pregnancy. "I was excited for every appointment," said Gwen.
"I saw all the midwives and built relationships with each of them. I did not feel like I was just a patient, and I felt like my baby was more than just a patient. They were excited for me, and about my journey and pregnancy. They embraced me and my experience. They were like family."
Throughout every appointment, through labor and into postpartum, Gwen believes her pregnancy journey from start to finish, went so well because of them. They explained what was going on at appointments and during her labor, and they communicated everything with her and the family. They were able to incorporate Gwen's family into the labor, which was incredibly important to Gwen, and kept the entire labor stress free and calm.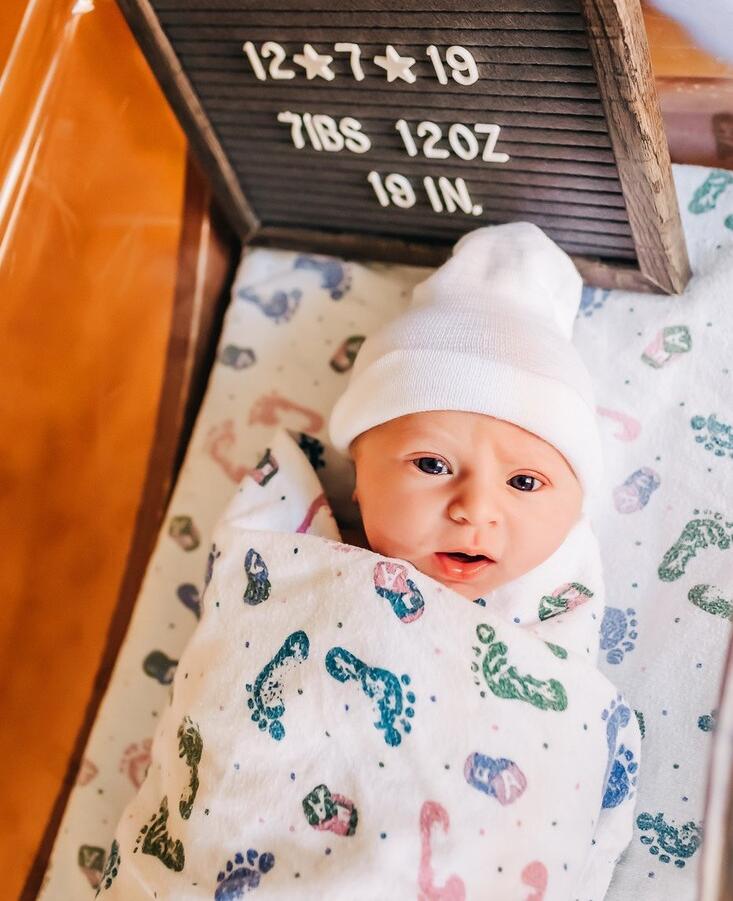 Gwen and her husband, arrived at Iowa Methodist Medical Center around 7 p.m. on a Thursday night, and it was not until 2:29 a.m., Saturday, December 7, 2019, that Vivian Jelsma was born. For Gwen, this is where she assumed her care with the Midwives would stop, but much to her surprise that was not the case.
"Just because my baby was out of my body, I did not stop mattering to them," said Gwen. "I had regular weekly appointments to see them postpartum and I eventually moved my regular women's routine visits to be with them, as well."
Gwen would recommend Midwife Services at UnityPoint Health – Des Moines to others and would have chosen it again during her second pregnancy had it not been high risk. However, she was still able to benefit from the connections and relationships she built during her first pregnancy.
"All of the nurses were amazing, and the first midwife I saw was Sea Fey, CNM, MSN, and she was great," said Gwen. "The one team member that stood out though was Dawn Corriere, CNM, MSN. She was the midwife that ended up delivering Vivian, and when I was pregnant with my twins, she happened to be on call the same night, and came into my delivery room to chat with me and be involved in their birth as well."
From the holistic approach the providers at the Midwife Services at UnityPoint Health – Des Moines provide, to the lactation support, incorporation of families in the room, listening to the needs and wants of the patient and communicating throughout the entire experience, it all supports the reasons why Gwen's experience went so well and why they are trusted by so many patients and families.
"The perfect labor does not exist, but mine went according to plan. We had a good team going that night, and when Vivian finally came into the world, I just kept thinking and saying, 'we did it.'"

Childbirth Education
The childbirth education team offers a series of three classes for midwife patients approximately 28-32 weeks pregnant. We ask that patients commit to attend all three sessions. The cost of the classes is $25. If interested, please call the clinic at
515-309-6011.
Class 1
Healthy Birth Practices
Recognizing the Signs of Labor
Stages of Labor
Preterm Labor Warning Signs
Fears
Breathing and Relaxation
Class 2
Labor Tools and Comfort Measures
Role of Labor Support
Birth Plan and Wish Lists
Aromatherapy and Massage
Positions for Labor
Breathing Patterns and Pushing
Medical Interventions
Class 3
C-Section Indication and Prevention
Newborn Appearance and Procedures
Breastfeeding
Postpartum Characteristics
Care for Mom
Newborn Care
Meditation and Relaxation