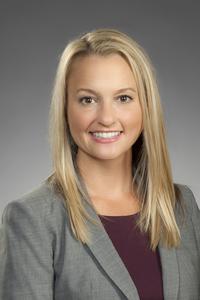 Shelly L Komondoros, BS, MS, Phd
---
Gender: Female
Languages Spoken:
About Shelly L Komondoros, BS, MS, Phd
Education
Med School College
Cardinal Stritch University, University of Wisconsin - Milwaukee

Fellowship

Henry Ford Hospital

Internship

Yale School of Medicine - New Haven Hospital
Board Certifications
National Register of Health Service Providers in Psychology
Biography
About This Provider
"As a health psychologist, my passion lies at the intersection of psychological and physical health, focusing on the promotion and maintenance of health; the prevention, treatment and rehabilitation of illness and disability; and the improvement of the health care system."

Medical Interests
Human beings are complex, and illness can be caused by a multitude of factors. Dr. Komondoros strives to look at the combination of biological, psychological and social factors that uniquely contribute to health and well-being. She is trained to understand how the mind and body can work together in order to help patients deal with issues they face when medical problems arise. When individuals are given tools that enhance coping skills, they learn to empower themselves.

Dr. Komondoros treats patients with a variety of conditions, including but not limited to diabetes, heart disease, chronic pain disorders, sleep disorders, stroke, autonomic and autoimmune disorders, neurological disorders, and associated psychological symptoms, such as anxiety and depression, that may co-occur with medical conditions. She believes health care is most effective when patients and providers work as a team to develop treatment plans that are realistic and achievable.