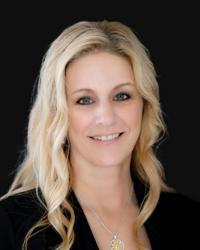 Wendy Murray, ARNP, PMHNP-BC
Behavioral Medicine
Psychiatry
---
Accepting New Patients
UnityPoint Provider
Hospital Affiliations:
Gender: Female
Languages Spoken:
About Wendy Murray, ARNP, PMHNP-BC
Education
Medical Education
Walden University: MSN - Nursing

Undergraduate Education

Allen College: BSN - Nursing
Board Certifications
Psychiatric-Mental Health Nurse Practitioner


American Nurses Credentialing Center (ANCC)
Biography
Why did you become a mental health services provider?  I became a psychiatric nurse practitioner because I am passionate about improving the lives of people living with acute and chronic mental health disorders. It is my professional mission to reduce the stigma society holds surrounding mental health.
What qualities best describe the care you provide to your patients?  I believe that one's health is dependent upon all our body systems functioning together in unison. There is no health without mental health. I deliver care with empathy, and I embrace changes. I deliver easy-going communication and offer a sense of humor when appropriate. I utilize evidence-based information to guide my decisions about treatment plans and medication regimens, taking into consideration that these decisions affect everyone differently.   
Being a healthcare provider, what drives/motivates you each day?  To make a positive difference in the lives of others. To help educate, plan, treat and offer supportive mental health services to our community in the hopes that individuals in need can function and thrive in their daily lives. 
Personal Interests Traveling, equestrian, caring for animals, kayaking, outdoor activities and spending time with family/friends.