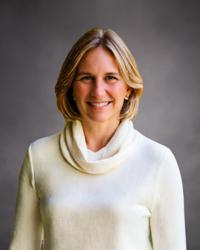 Wendy Mortimore, MD
Internal Medicine
Pediatrics
---
Gender: Female
Languages Spoken:
Office Hours
Sun: Closed
Mon: 7:30AM - 5:00PM
Tue: 7:30AM - 5:30PM
Wed - Fri: 7:30AM - 5:00PM
Sat: Closed
About Wendy Mortimore, MD
Education
Med School College
Medical College of Wisconsin

Residency

University of Rochester

Internship
Board Certifications
ABMS/AOA Certification


American Board of Pediatrics
Biography
Note: Dr. Mortimore is no longer accepting new patients at this time. 
---
About This Provider
"I promise to listen to you and provide the caring, knowledgeable and thorough medical care that you and your family deserve."
Medical Interests
Dr. Mortimore is double-board certified in both pediatrics and internal medicine, which allows her to treat newborns through geriatrics. Although Dr. Mortimore enjoys a broad patient panel, she has special interest in chronic disease management, including diabetes, hypertension and lipid management. As a mother herself, she also enjoys working with children and adolescents and developing long-term relationships with young families.
Medical Philosophy
Dr. Mortimore looks forward to building long term relationships with individuals and families based on mutual respect and trust. She serves as a champion for her patients. Her goal is to empower patients to take control of their own healthcare. She does this by providing patients with the best evidence based medical recommendations and information about cost effective care. This information can then be balanced with individual patient values to come up with an appropriate wellness or treatment plan to allow patients to achieve their short and long term health goals. Dr. Mortimore takes the time to listen and helps patients navigate through an often complex health care system. She connects her patients to the right services at the right time and stays on top of the care specialists are giving her patients. Dr. Mortimore truly cares about her patients and wants to be there when they need her as an educator, advisor, supporter, and advocate - as their doctor.
Due to her Internal Medicine/Pediatrics specialty, Dr. Mortimore is happy to offer combined parent/child visits, which works well for today's busy family.
Personal Interests
In her free time, Dr. Mortimore enjoys playing with her three boys, visiting family, cooking and dining out. Her family also likes to take part in outdoor activities, such as camping and hiking.