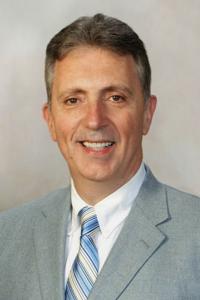 Accepting New Patients
UnityPoint Provider
Hospital Affiliations:
Gender: Male
Languages Spoken:
Office Hours
Sun: Closed
Mon - Thu: 8:00AM - 5:00PM
Fri: 8:00AM - 4:00PM
Sat: Closed
About Vinko Bogdanic, MD
Education
Med School College
University of Zagreb School of Medicine

Residency
Board Certifications
American Board of Internal Medicine
Biography
Why did you become a provider?
I have always been interested in "hands-on" help and inspired by great clinicians and researchers. My personal favorite is Dr. Jonas Salk, renowned for the polio vaccine.
What qualities best describe the care you provide to your patients?
Seeing patients as family members in the way I practice and make decisions.
Being a health care provider, what drives/motivates you each day?
We can still all do a lot better. Improving and changing is my drive as the result of new discoveries and new technology available.
What is the most important message you would like to share with your patients? What would you like your patients to know about you?
I am much more emotionally involved in health problems and crises than I like to show. I am rewarded when I can see a changed outcome for the better, problems averted and health issues prevented.