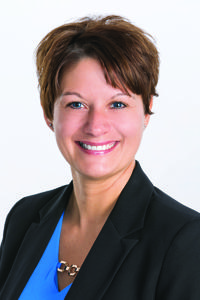 Tiffany Ehlers, ARNP, MSN
---
Hospital Affiliations:
Gender: Female
Languages Spoken:
About Tiffany Ehlers, ARNP, MSN
Education
Medical Education
Walden University: MSN, ARNP

Undergraduate Education
Board Certifications
Advanced Register Nurse Practitioner
Biography
Podcasts with Tiffany Ehlers
LiveWell Talk On… podcasts from UnityPoint Health – Cedar Rapids are designed to educate, inform and empower listeners to live their healthiest lives. Listen on Apple Podcasts, Spotify, Pandora or wherever you get your podcasts.
Ep. 246 - Inpatient Cardiology
Why did you become a physician/provider? I became a provider because I enjoy helping others restore their lives to normalcy. I enjoy learning and teaching others about the fascinating human body. I have been a nurse for many years and decided that I wanted to further my education in order to find/incorporate ways to help others improve their quality of life.
As a provider, what is your medical philosophy? My medical philosophy as a nurse practitioner is to utilize listening, evaluating, formulating, educating, negotiating, and collaborating to provide holistic care to patients with a treatment plan that is rooted from evidence-based practice.
What type of care/clinical interests are you most passionate about? I am passionate about cardiac care. I believe in treating patients holistically.
Why did you choose your specialty? I chose cardiology because I have a background in working with cardiac patients as a nurse. I have worked with the cardiologists at St. Luke's as an RN and have found the team to be very knowledgeable, patient, caring and compassionate. I have the utmost respect for the team and am very excited to be part of such a wonderful group.
What qualities best describe the care you provide your patients? Showing compassion and respect to patients through listening and involving patients in their care are some of the qualities that describe my care. It is necessary to ensure the patients understand and are comfortable with their treatment plan.
Being a healthcare provider, what drives/motivates you each day? I am motivated to help patients restore their health to normalcy or their maximum potential.
What is the most important thing patients should know about you and your practice? I am a very caring and compassionate person. I care about their health and will respect the decisions they make regarding their healthcare. I enjoy educating patients and also enjoy learning new things.