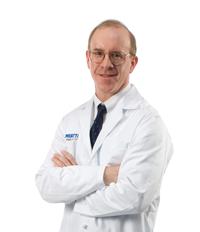 Gender: Male
Languages Spoken:
Office Hours
Sun: Closed
Mon: 7:30AM - 5:00PM
Tue: 7:30AM - 5:30PM
Wed - Fri: 7:30AM - 5:00PM
Sat: Closed
About Thomas Casper, MD
Education
Med School College
UW School of Medicine and Public Health

Residency

UW Graduate Medical Education
Biography
About This Provider
"I enjoy working in Madison because of its excellent health services and well-informed community. It's a pleasure to work with patients who are knowledgeable about their health conditions and motivated to maintain a healthy lifestyle."

Medical Interests
Dr. Casper is a firm believer in practicing preventive medicine, encouraging his patients to lead a healthy lifestyle, and to avoid illness before it begins. He also has a particular interest in diabetes management and sports medicine.

Medical Philosophy
Internal medicine allows Dr. Casper to treat a patient's total health, while presenting the opportunity to move past diagnoses and treatments and get to know his patients personally. He builds a relationship of trust, honesty and respect to provide his patients with optimal health care. Through this relationship, Dr. Casper can take in all aspects of a patient's life to give thorough and thoughtful diagnoses, and the best options for treatment. He wants his patients to be well-informed and take a major role in the decision-making processes for their health, and understand the reasoning behind his recommendations.

Personal Interests
Dr. Casper likes to spend time with his wife and two children, as well as staying healthy through cross-country skiing, biking and other outdoor aerobic activities.