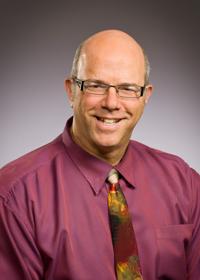 Gender: Male
Languages Spoken:
Office Hours
Sun: Closed
Mon - Thu: 7:00AM - 5:30PM
Fri: 7:00AM - 5:00PM
Sat: Closed
About Sanford Carimi, MD
Education
Med School College
Univ of Miami Miller School of Medicine

Residency

UW Graduate Medical Education
Board Certifications
American Board of Clinical Lipidology
Biography
About This Provider
"Health is the optimization of wellness, not just the absence of disease. The hardest pill to swallow is lifestyle change, but it is the one that brings the best rewards."
Medical Interests
As a Board Certified Clinical Lipidologist, Dr. Carimi is a cholesterol (lipid) expert particularly interested in preventive cardiovascular disease, working with patients to reduce their risk from diabetes, pre-diabetes (impaired glucose tolerance), high blood pressure, and Metabolic Syndrome.
As a Consultant Specialist, Dr. Carimi works together with your primary care provider to tackle challenges in cholesterol treatments such as drug intolerance, combination drug treatment, strong family history of premature coronary heart disease or inability to reach desired LDL-cholesterol goals.
As an Internist, he also provides comprehensive adult care as a primary care provider.
Medical Philosophy
As a primary care physician, Dr. Carimi believes his role is as a consultant and educator, and he's most interested in how he can work closely with his patients to encourage them to make healthy lifestyle decisions.
With each patient, Dr. Carimi puts his focus on wellness and preventive medicine – not sickness. Dr. Carimi's patients would tell you that he's extremely caring and takes the time necessary to clearly explain things to his patients.
Personal Interests
In his free time, Dr. Carimi enjoys biking with his wife, hiking with his daughter, cheering for his son playing NFL football and traveling with his family.