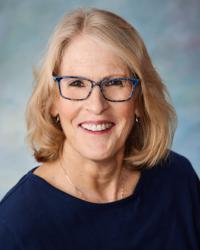 Peggy L Barton, ARNP
Occupational-Environmental Medicine
---
Accepting New Patients
UnityPoint Provider
Hospital Affiliations:
Gender: Female
Languages Spoken:
Office Hours
Sun: Closed
Mon - Fri: 7:30AM - 5:00PM
Sat: Closed
About Peggy L Barton, ARNP
Education
Med School College
University of Wisconsin - Madison
Board Certifications
American Nurses Credentialing Center
Biography
Peggy Barton, RN, BSN, ARNP, specializes in family practice and women's health, and believes that patients who are involved in their care have a better understanding of their health, resulting overall in best outcomes. As a result of this philosophy, Barton educates her patients and allows them to make informed decisions regarding their care.
Barton genuinely cares for each of her patients and their families, understanding the importance of providing the Best Outcome for Every Patient, Every Time®. She understands the anxiety and worry that accompanies any medical setting and often promotes the power of remedies such as probiotics, normal saline, Tylenol, Ibuprofen or ice for injuries to patients, before they feel the need rush in for care.
For those in the primary care setting, Barton encourages patients to make consistent healthy choices throughout their lives such as: smoking cessation, diet changes, exercise and meditation.
Barton received her diploma in nursing from the Finley School of Nursing, bachelors in nursing from the University of Dubuque and masters in nursing from the University of Wisconsin-Madison, while finishing her post graduate studies at the University of Northern Kentucky. She is licensed in both Iowa and Wisconsin. Barton is certified by American Nurse Certification for Family Practice (ANCC), National Certification for Primary Care in Woman's Health (NCC), and is also certified in BLS & ACLS.