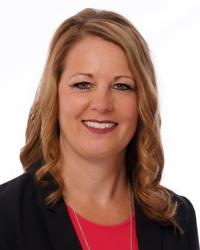 Hospital Affiliations:
Gender: Female
Languages Spoken:
About Marcy Johnson, ARNP
Education
Undergraduate
Grand Canyon University: Bachelor of Science - Nursing

Med School

Maryville University: Master of Science - Nursing: Family Nurse Practitioner
Biography
Why did you become a physician/provider?
I'm passionate about critical care medicine and felt driven to advance my career and manage patients at a higher level of expertise.
What type of care/clinical interests are you most passionate about?
Pulmonary and critical care.
Why did you choose your specialty?
I have an extensive background in critical care and thrive on caring for high-acuity patients.
Being a healthcare provider, what drives/motivates you each day?
Knowing that I can make a difference in the lives of others, who are often times at their worst physiological state.
What is the most important thing patients should know about you and your practice?
I am a strong patient advocate, and I strive to provide the most up-to-date and evidence-based care.