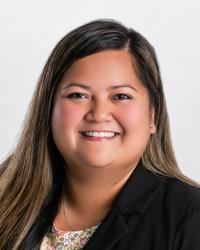 Laurice Higham, ARNP, FNP-C
---
Accepting New Patients
UnityPoint Provider
Hospital Affiliations:
Gender: Female
Languages Spoken:
About Laurice Higham, ARNP, FNP-C
Education
Medical Education
Allen College: ARNP, FNP-C

Undergraduate Education
Biography
Why did you become a physician/provider? I've always wanted to help people. My goal is to assist patients in becoming the best versions of themselves, from a healthcare perspective. I want to be able to optimize care for patients especially those with chronic illness so they can become an active participant in managing their disease.
As a provider, what is your medical philosophy? "Our every day is their once in a lifetime." As healthcare providers, we meet patients during vulnerable times in their lives - whether a patient is coming for a health maintenance visit, getting a work-up done for health issues or receiving a new diagnosis. I believe each patient, every time, should have exceptional, patient-centered, evidence-based care to help them achieve healthcare goals.
Why did you choose your specialty? I chose family practice as my area of specialization because I believe that is where I can provide the most impact. Through my years of critical care nursing experience, I recognized that in order to make a difference in the lives of acutely ill patients, I must start at the root of the problem, disease prevention and management. Being a nurse practitioner in family practice allows me to provide compassionate care along with comprehensive primary care diagnoses. Furthermore, family practice provides the versatility of caring for children or adults, which allows me to follow patients through the entire healthcare continuum, from "womb to tomb."
What qualities best describe the care you provide your patients? I will advocate for you and your healthcare needs.
What is the most important thing patients should know about you and your practice? I treat every patient with mutual respect. I strive for excellence in patient care with each encounter. I value the care I provide and work to ensure each person receives exceptional patient care.
Personal Interests: I enjoy traveling and camping.
Family Medicine, Endocrinology, Diabetes management