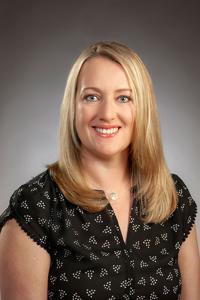 Accepting New Patients
UnityPoint Provider
Gender: Female
Languages Spoken:
Office Hours
Sun: Closed
Mon - Thu: 7:00AM - 5:30PM
Fri: 7:00AM - 5:00PM
Sat: Closed
Biography
About This Provider
"I have always had a love for pediatrics. I worked as a NICU nurse prior to becoming a Pediatric Nurse Practitioner and knew that I wanted to continue to work with this population. Children are some of the toughest human beings I have ever seen. If I can impact any aspect of their life to help them become successful adults, I feel I have done my job in pediatric medicine."
Medical Interests
Kate enjoys caring for children of all ages, and welcomes new patients from birth to adolescents. She is interested in allergy and asthma, is passionate about taking time to explain medical diagnoses and treatment plans and working with families to ensure they can accomplish goals and meet expectations in their child's development.
Medical Philosophy
Medicine is a field in which Kate enjoys learning new things daily. Ultimately, she tries to
find evidence-based ways to practice medicine while ensuring her patients receive the best treatment possible.
Personal Interests
Kate grew up in the Madison area and in fact, received her own pediatric care at Meriter Clinics. She and her husband have recently returned to the area with their three children, and she is pleased to be able to practice medicine with UnityPoint Health - Meriter. Kate loves to travel and has lived many places, including Germany, throughout her husband's military career.