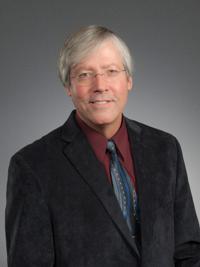 Gender: Male
Languages Spoken:
About John R Ewing
Education
Med School College
University of New Mexico

Residency

Baptist Health Madisonville
Board Certifications
Certification


American Board of Addiction Medicine
Biography
About This Provider
"Addictive behaviors are problematic coping strategies that result in unnecessary misery."

Medical Interests
Dr. Ewing has a special interest in helping people regain their inner balance.

Medical Philosophy
Dr. Ewing believes that when individuals learn better ways to achieve happiness, their problematic strategies tend to fade away. Giving patients a better understanding of how emotions work and helping them practice more effective habits displaces addiction. Dr. Ewing enjoys a team based and multifaceted approach that includes patient contribution to therapist and physician efforts.

About Addiction Medicine Physicians
Addiction Medicine is a specialty that involves diagnosing and treating addictive diseases. It looks at the impact on the individual, as well as the family and friends of the involved patient. An Addiction Medicine Physician's medical training includes providing prevention, screening, intervention and treatment related to addictions and drug use disorders. They work closely with other members of the health care team to ensure that the needs of the patient and the patient's family are adequately met.