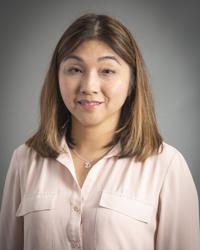 Dani Lai, APNP, DNP, FNP-BC
Maternal And Fetal Medicine
---
Gender: Female
Languages Spoken:
About Dani Lai, APNP, DNP, FNP-BC
Education
Degree
University of Wisconsin - Eau Claire: Bachelor of Science - Nursing
University of Wisconsin - Oshkosh : Master of Science in Nursing - Family Nurse Practitioner Program
University of Wisconsin - Oshkosh: Doctor of Nursing Practice
Biography
Dani (Chin-Feng) Lai, DNP, FNP-BC, APNP is a Nurse Practitioner with UW Health Maternal Fetal Medicine. Dr. Lai is board-certified in Family Practice as a Nurse Practitioner. She practiced at OBGYN in central WI for more than 15 years before transitioning to our organization. She is also skilled in medical weight management through the Obesity Medicine Association. She has a special interest in clinical research in effective and efficient practice and preventive care at all levels to promote healthier lifestyles. "It is never too late to start taking care of yourself. Taking care of yourself is the best gift you can give to your family." Dr. Lai values working together with patients and their families; empowering healthy decisions.
Dr. Lai speaks fluent Mandarin Chinese and Taiwanese. Outside of the office Dr. Lai enjoys reading, hiking, personal development, and fitness. She enjoys spending time with her family, traveling, cooking and enjoys art and music. She is also a proud Air Force mom.