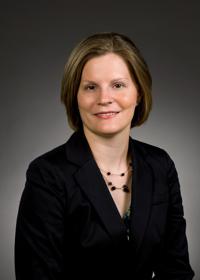 Accepting New Patients
UnityPoint Provider
Gender: Female
Languages Spoken:
Office Hours
Sun: Closed
Mon: 7:30AM - 5:00PM
Tue: 7:30AM - 5:30PM
Wed - Fri: 7:30AM - 5:00PM
Sat: Closed
About Dana M Johnson, MD
Education
Internship
UW Graduate Medical Education

Med School College

University of Iowa College of Medicine

Residency

UW Graduate Medical Education
Board Certifications
ABMS / AOA Certification


American Board of Pediatrics
Biography
About This Provider
"My goal is to partner with families to raise happy, healthy children. Good communication is the cornerstone of the ideal doctor-patient relationship…one that is open and honest."
Medical Interests
Dr. Johnson has always been interested in preventive care.
Medical Philosophy
Dr. Johnson believes the most important aspect of pediatrics is preventive care and anticipatory guidance. To her, every patient is unique, with different medical conditions, varying symptoms and distinct responses to treatment. She understands that when a child is ill it affects the entire family. She sees her role not only in the clinic caring for her patients, but as an active member of the community.
Personal Interests
Dr. Johnson enjoys spending time outside of her practice with her family. She takes pleasure in any outdoor activity, especially camping and hiking.