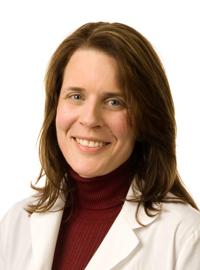 Gender: Female
Languages Spoken:
About Cate E Ranheim, MD
Education
Med School College
UW School of Medicine and Public Health

Residency

UW Graduate Medical Education

Fellowship

Henry Mayo Newhall Memorial Hospital, UW Graduate Medical Education

Internship

UW Graduate Medical Education
Board Certifications
ABMS / AOA Certification


American Board of Internal Medicine
Biography
About This Provider
"I'm always amazed by the reserves of courage and strength that patients tap into when they are facing apparently insurmountable challenges."

Medical Interests
Dr. Ranheim is the founder of the Helping Educate and Link the Homeless (HEALTH) Program, director of the UnityPoint Health - Meriter Anticoagulation Service and President of the Meriter Medical Staff. She is involved in quality improvement research in prevention and treatment of blood clotting disorders and in improving strategies to provide healthcare to the medically underserved. She and her husband support several international health projects that provide diagnostic and educational resources for local providers in hematology/hematopathology.

Personal Interests
In her free time, she enjoys traveling, prairie restoration, biking, reading and spending time with her husband and four children.

About Hospitalists
Hospitalists are physicians who specialize in caring for patients who require a hospital stay. These physicians provide focused, efficient and quality care and are in constant communication with your primary care provider to allow for seamless care after hospitalization.