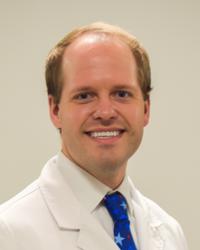 Accepting New Patients
UnityPoint Provider
About Benjamin Paul, DO
Education
Medical School
A. T. Still University: DO

Residency

University of Minnesota-Mankato
Board Certifications
Family Medicine


American Board of Family Medicine
Biography
Why did you choose your specialty?
I chose family medicine because it is a specialty that focuses on the individual person and I cherish the relationships I have with my patients.
What qualities best describe the care you provide your patients?
I provide courteous holistic care where I am loyal to my patients.
Why did you become a physician?
I felt called by God to be a physician and have been given the opportunities and skills to follow that calling.
As a provider, what is your medical philosophy?
My passion is to assist others to find health, so they can pursue their own passions.



  Primary Care
Natural Family Planning
Chronic Disease Management
Osteopathic Adjustments
Health and Wellness
Women's Health
Geriatrics

Dr. Paul is most passionate about NaPro Technology, which is a natural approach to women's health and osteopathic manual medicine that treats muscles, bones, and fascia to find health in the mind, body, and spirit.