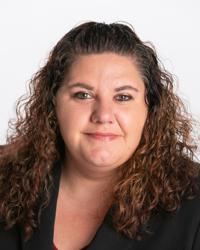 Angela Morris, MSN, PMHNP
Behavioral Medicine
Pediatric Psychiatry
Psychiatry
---
Accepting New Patients
UnityPoint Provider
Hospital Affiliations:

Jones Regional Medical Center
St. Luke's Hospital

Gender: Female
About Angela Morris, MSN, PMHNP
Education
Bachelor of Science
Mount Mercy University: BS - Nursing

Master of Science

Maryville University: MSN - Nursing
Board Certifications
Psychiatric Mental Health Nurse Practitioner (PMHMP)


Certification
Focus Areas
Behavioral Medicine
Pediatric Psychiatry
Psychiatry
Biography
What qualities best describe the care you provide to your patients? My goal is to provide a nonjudgmental environment in which patients can share their concerns.
Being a healthcare provider, what drives/motivates you each day? I aim to decrease mental health stigma, and I strive to help patients reach their highest potential.
What is the most important message you would like to share with your patients? Small goals can be the biggest goals when not feeling well.
What would you like your patients to know about you? I started as a certified nursing assistant working in a nursing home and then worked my way to a medical assistant. I worked several years then decided to become a nurse. Right away after finishing school as a nurse, I knew I wanted to become a medical provider. 
Are there any fun facts that you would like the community to know about you? I love all sorts of flowers. I have several different growing gardens such as raspberries, grapes, peaches and strawberries, along with a vegetable garden.
Care through the lifespan with special attention to children/adolescents.