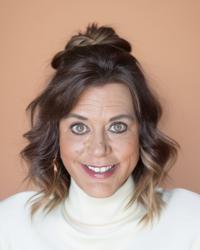 Amy Sinnwell, ARNP, FNP-C
---
Hospital Affiliations:
Gender: Female
Languages Spoken:
About Amy Sinnwell, ARNP, FNP-C
Education
Med School
Chamberlain University: Masters of Nurse Practitioner
Biography
Why did you choose your specialty?
"After 25 years in nursing, and the past 16 years spent in diabetes education, I have developed a passion for empowering patients to manage their diabetes. Complications from diabetes are preventable and diabetes can be managed so much easier today with better medications and technology available for our patients."
What qualities best describe the care you provide for patients?
"I believe it is important to meet patients where they are when it comes to setting goals and making positive changes in their life and when it comes to their own health. It is important to listen to barriers they may have and place focus on what they can control."
What is the most important thing you want patients to know about you and your practice?
"I believe that personal health is a journey, not a destination. There will be good days and not so good days when it comes to managing your diabetes, but patients will always have the support and care they need from me. "