How a Lung Cancer Screening Saved This Woman's Life

After skipping her annual wellness visit for years, 53-year-old Brenda Brockman decided to see a family medicine provider in 2014 to examine her health from head to toe.
"I wanted to be screened entirely, since it had been so long since I'd been seen by a healthcare professional," Brockman said. "We did everything under the sun — mammogram, pap smear and lung cancer screening."
Lung cancer screenings include a CT scan of the chest, a rapid, non-invasive test using low-dose x-rays to provide detailed, three-dimensional images of the lungs. The entire chest is scanned in 15 seconds or less. Then, radiologists review images for the presence of small spots on the lungs, called nodules.
Getting a Lung Cancer Screening
"Even though I was a very healthy person and asymptomatic, my healthcare professionals thought the lung cancer screening would be a good idea for me, because I was a smoker," Brockman said.
"I started smoking at 18 years old and smoked about a half pack of cigarettes every day. I quit smoking for periods of time throughout my life, like when I was pregnant, but finally quit in 2015 after my diagnosis."
The screening results showed Brockman had a 2.2-centimeter cystic lesion in the left apex, or the left upper lobe of her lungs. She was referred to Jenny Condon, ARNP, UnityPoint Health, where she continued to have periodic CT scans to monitor for changes in the lesion.
On October 6, 2015, Brockman's CT scan showed the lesion had changed in size, so Condon ordered a biopsy and PET scan to see if it was cancerous and metastasized to other parts of the body. Those tests confirmed the lesion was cancerous, but had not spread, making Brockman a perfect candidate for the removal of the entire upper left lobe and lymph nodes in that area of her lungs. Just over a month later, Brockman underwent surgery.
Recovery After Surgery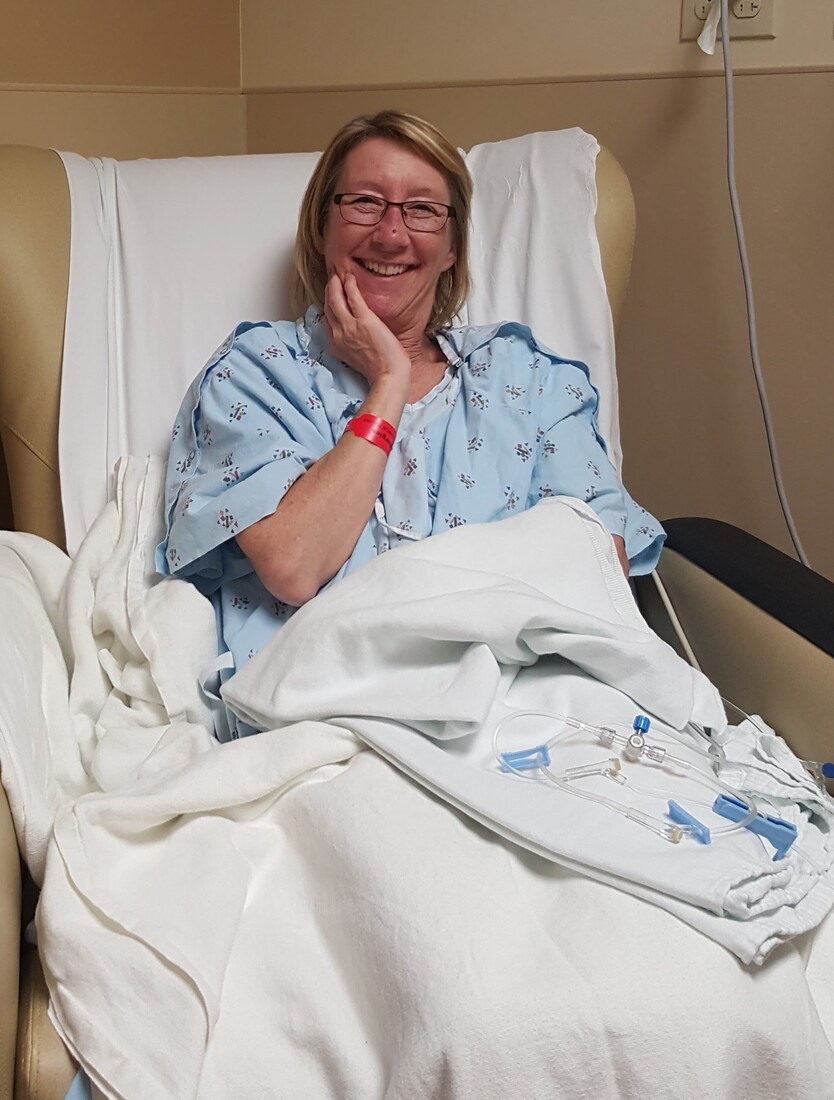 "It's like nothing you've ever experienced before, and it was overwhelming the first five days," Brockman said. "I was thankful to know the cancer was out of my body, but I really had to concentrate on pain management and trying to eat a little bit."
After the surgery, Brockman began a proactive care plan that included CT scans every few months and visits with Sara Tofilon, MD, at the Norma Schmoker Cancer Center. In 2020, she was considered cancer free and now has an annual pulmonology appointment with Condon.
"My experience with Jenny was amazing," Brockman said. "She's my favorite provider in the world, because she listened to every concern, question and rant I had about the whole experience. When you're seen for something as scary as cancer, you really want to feel comfortable. Jenny and her staff are the gold stars of medical professionals."
A Survivor's Advice for Others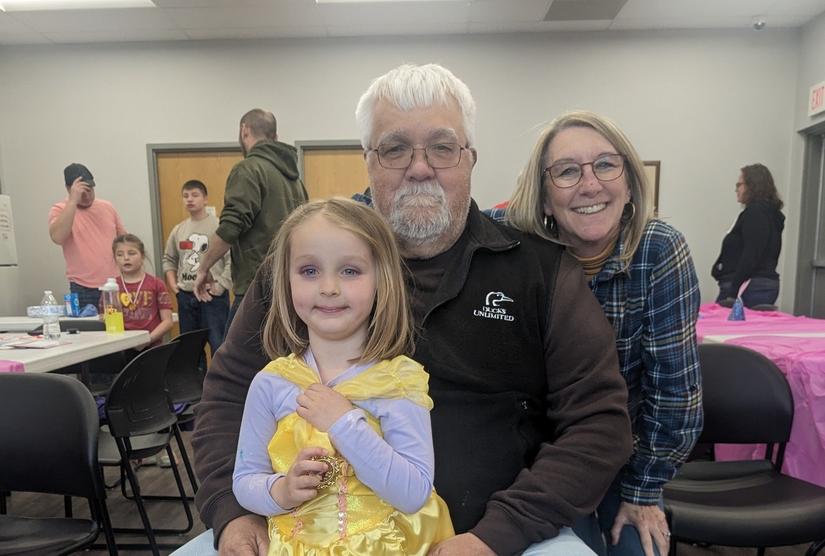 Now, a 62-year-old with a clean bill of health, Brockman enjoys time with her husband, three children and 14 grandchildren. In the summer, she stays active with camping, fishing, kayaking, boating, swimming and walking. In the winter, she "hibernates" to avoid the snow, ice and cold. This gives her time to watch all her favorite shows.
Brockman urges individuals to take their health seriously and get their annual wellness exam, because it may save your life like it did hers.
"I'm an advocate for health care now," Brockman said. "I used to be scared of going to the doctor, but because I chose to be proactive with my health, it saved me. I urge anyone who's curious, symptomatic or not, to talk to their healthcare providers and push to have the screening done."
Annual lung cancer screenings are recommended for high-risk individuals.
"A lung cancer screening is the standard of care for high-risk individuals," said Condon. "Lung cancer has an 80% chance of being cured when found in the early stages using screenings. Together, we have a great opportunity to improve survival rates, quality of life, and lung cancer statistics."
To schedule an annual wellness visit and learn more about a lung cancer screening, contact your primary care provider.