UnityPoint Clinic LGBTQ - Prairie Parkway
Hours of Operation
Monday:

Closed

Tuesday:

Closed

Wednesday:

5:00 PM - 7:00 PM

Thursday:

Closed

Friday:

Closed

Saturday:

Closed

Sunday:

Closed
View Map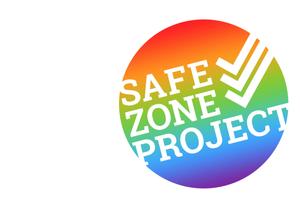 LGBTQ-Friendly Providers
UnityPoint Clinic offers individualized health care services in a comfortable and welcoming environment to the lesbian, gay, bisexual, transgender, queer and questioning communities. Safe Zone trained providers will ensure compassion and understanding for all patients.
LGBTQ services we provide
Primary care and routine exams
Vaccinations
Routine cancer screening
Contraception management
STI prevention, testing and treatment
Pharmacist on-site in clinic
Pre-exposure prophylaxis (PrEP)
Gender-affirming hormone therapy
Pre and post gender-affirming surgery support
Gender-affirming voice therapy
On-site pharmacy, lab and radiology



Resources
Grow Group
Grow Group is a support group for families and friends of those identifying in the LGBTQ community. It provides an opportunity to explore thoughts, feelings and reactions to your loved one's journey. Grow Group is held virtually on Zoom from 4-5 p.m. on the second and fourth Sunday of each month.
Email
Jennifer.Christiason@unitypoint.org
more information or a meeting invite.
SoDA
Social Determinants Advocates (SoDA) are volunteers who connect patients with community resources to help individuals through circumstances that may be affecting their health. These are things like transportation to/from appointments, being able to afford healthy food and medications or struggling with medical assistance applications and forms.
Read more about the SoDA program in the Waterloo-Cedar Falls Courier.
To contact a SoDA volunteer, call
(319) 222-2947
.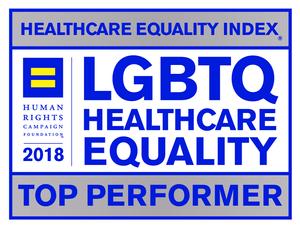 Recognition
LGBTQ Healthcare Equality Top Performer
UnityPoint Health – Allen Hospital has been designated a "LGBTQ Healthcare Equality Top Performer" by the Human Rights Campaign Foundation for implementing policies and best practices aligned with: foundational elements of LGBTQ patient-centered care, LGBTQ patient services and support, employee benefits and policies and LGBTQ patient and community engagement participants.
Trust Practice Challenge
Kyle Christiason, MD was honored by the ABIM Foundation in part because of his dedication to opening LGBTQ clinics in Cedar Falls and Des Moines. The challenge recognizes substantial contributions to building trust within patient, physician and health care system relationships.
Frequently Asked Questions
UnityPoint Health – Prairie Parkway
Our UnityPoint Health – Prairie Parkway medical campus provides patient-centered, comprehensive care in one location. Prairie Parkway is not a hospital but offers a full range of services in a 90,000-square-foot anchor building. Primary and specialty providers at this medical campus work together to help you prevent serious illness and live a healthy life. Specialties at Prairie Parkway include: