Allen Women's Health
Today's Hours: 8:00 AM to 6:00 PM
Information
Number of patients waiting reflects the current number of patients waiting to be seen. This number changes frequently and is not exact.
Hours of Operation
Monday:

8:00 AM - 5:00 PM

Tuesday:

8:00 AM - 5:00 PM

Wednesday:

8:00 AM - 6:00 PM

Thursday:

8:00 AM - 7:00 PM

Friday:

8:00 AM - 12:00 PM

Saturday:

Closed

Sunday:

Closed
View Map
Women's Health & OB/GYN Services
You do you. We do health care. Together, we've got this. Allen Women's Health (AWH) provides a team approach to your care. We offer many services to help both women and men keep themselves healthy and make informed decisions about their sexual health, birth control options and pregnancy.
No insurance? No problem.
No one is turned away for inability to pay. Allen Women's Health is a Title X-Family Planning and Title V-Maternal Health funded delegate of the Iowa Department of Public Health (supported in part by Title X contract #5882MH24). For answers to your health questions, please contact us at (319) 235-5090.

With caring and confidential help from AWH, you receive the support you need to make positive health decisions for things such as:
FREE or low-cost long-term birth control*
FREE or low-cost STI testing and treatment for men and women
HPV vaccinations
Pregnancy testing
Emergency contraception
Other maternal health services
*Some restrictions apply. Not all will qualify.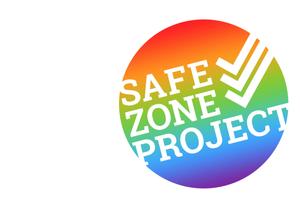 Safe Zone trained providers
Allen Women's Health offers health care services in a comfortable and welcoming environment to the lesbian, gay, bisexual, transgender, queer and questioning communities. Safe Zone trained providers will ensure compassion and understanding for all patients.
Center of Excellence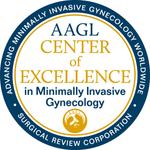 UnityPoint Health – Allen Hospital has been designated a Minimally Invasive Gynecology Center of Excellence by the AAGL (American Association of Gynecologic Laparoscopists) and Surgical Review Corporation.

This program recognizes surgeons and facilities that demonstrate a remarkable commitment and ability to consistently deliver safe, effective, evidence-based care. It helps minimally invasive gynecologic surgery providers continuously improve quality and safety.

To achieve this recognition we created and implemented clinical & surgical pathways as well as standard orders for our Laparoscopic and Hysteroscopic procedures. Our clinical pathways cover many areas such as intraoperative anesthesia, perioperative care, counseling of patients, and fluid management. We also require a full complement of consultative services for our patients which include Vascular & General Surgeons, Urologist, Radiologist, Gynecologist, Anesthesiologist, and a Critical Care Specialist.
Frequently Asked Questions