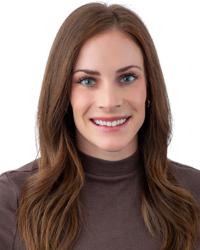 Accepting New Patients
UnityPoint Provider
Gender: Female
Languages Spoken:
Biography
How/why did you choose your specialty?
While I was in nursing school, I worked on an adult oncology floor and loved the patient population. It's a difficult area to be in, however, it's incredibly rewarding. I learn so much from my patients, too. Both of my grandpas went through cancer treatment. My grandpa Herb absolutely loved his hematology/oncology nurse practitioner.
What qualities best describe the care you provide for patients?
Compassionate, evidence-based, and high-integrity.
What is the most important thing you want patients to know about you and your practice?
I will treat each patient as if they were my own family member. I think it's important to be honest and talk through things.
Do you have any personal interests you would like to share?
I enjoy golfing, being outdoors, and spending time with family.