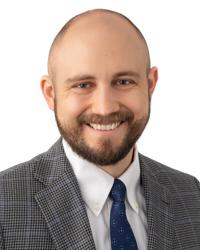 Hospital Affiliations:
Gender: Male
Languages Spoken:
About Zack Treat, MD
Education
Undergraduate
University of Missouri - Columbia: Bachelor of Science - Exercise Science

Med School

University of Missouri - Columbia: Doctor of Medicine

Residency - Family and Community Medicine
Board Certifications
Family Medicine


American Board of Family Medicine
Biography
Why did you become a physician/provider?
I wanted to be able to think critically and work at problems that matter. I wanted to help others understand their options and enable them to make the choices that are right for them.
As a provider, what is your medical philosophy?
It is my responsibility to help you know your options.
What type of care/clinical interests are you most passionate about?
I am most interested in inpatient medicine. I enjoy the challenge of the acuity and the opportunity to comfort those in unfamiliar circumstances.
Why did you choose your specialty?
Family medicine offers a broad perspective of patient care. I learned about all ages in a huge variety of care settings.
What qualities best describe the care you provide your patients?
My care is thoughtful and intentional.
Being a healthcare provider, what drives/motivates you each day?
I like encountering new and uncommon problems. And I love teaching patients about their conditions and treatments.
What is the most important thing patients should know about you and your practice?
My goal is to always give each issue my full attention.
Wat are your personal interests?
I like hiking, camping, national parks and motorcycling.