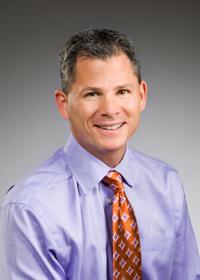 Gender: Male
Languages Spoken:
Office Hours
Sun: Closed
Mon - Fri: 8:00AM - 5:00PM
Sat: Closed
About Victor J Weiss, MD
Education
Med School College
New York Medical College

Residency

Emory University Hospital

Fellowship

Emory University Hospital

Internship

Emory University Hospital
Board Certifications
Vascular Surgery


American Board of Surgery
Biography
About This Provider
"Ability, availability and affability. These are important qualities of a surgeon, and goals where I try to excel."

Medical Interests
Dr. Weiss has special interests in carotid artery disease, open and endovascular treatment of aneurysmal disease, circulation problems of the legs and arms, and dialysis access procedures.

Medical Philosophy
Dr. Weiss believes that communication is the key to a successful patient/physician relationship. He listens to his patients' questions and concerns and takes the time to clearly explain the answers. It is important to Dr. Weiss that his patients have peace of mind when they leave his office.

Personal Interests
Outside of work, Dr. Weiss enjoys spending time with his wife and three children.

About Vascular Surgeons
Vascular surgeons treat vascular diseases, which are diseases of the arteries and veins. Arterial disease is a condition in which blood clots, arteriosclerosis, and other vascular conditions occur in the arteries. Venous diseases affect the veins. Some vascular diseases occur only in arteries, others occur only in veins, and some affect both. These are managed using medical therapy, minimally invasive procedures and surgical reconstruction.