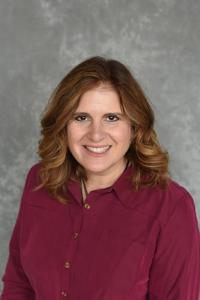 Hospital Affiliations:
Gender: Female
Languages Spoken:
Office Hours
Sun: Closed
Mon - Fri: 8:00AM - 5:00PM
Sat: Closed
About Tracy Rockey, ARNP
Education
Medical School
University of Illinois at Chicago: Master of Science in Nursing - Family Nurse Practitioner

Undergraduate

University of Iowa, Iowa City, IA: Bachelor of Science - Registered Nursing

Degree

Cornell University Nutrition Counseling and Healthy Living
Board Certifications
Family Nurse Practitioner


American Nurses Credentialing Center (ANCC)
Biography
Tracy has been practicing as an ARNP for 18 years and has worked in various specialties including Pediatrics, Cardiology and Family Medicine.  She has completed additional training in Nutrition Counseling and Healthy Living from Cornell University.
Tracy offers nutrition and exercise counseling with a focus on chronic illness. She counsels and partners with each patient to create a heathy living plan that promotes manageable life changes – incorporating nutrition, healthy lifestyle practices, exercise, relaxation and stress reduction.
Tracy's initial nutrition evaluation visit includes a detailed evaluation of chronic illness and the patient's goals. Together, mutual goals are set to encourage success. These goals are discussed and re-evaluated during follow-up visits to see what barriers may be impacting results. The frequency and duration of follow-up visits are determined by patient needs and preferences. Interested in hearing more? Call (563) 344-7400.