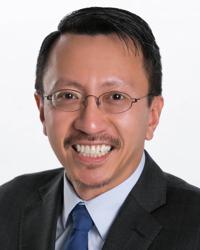 Accepting New Patients
UnityPoint Provider
Hospital Affiliations:
Gender: Male
Languages Spoken:
Office Hours
Sun: Closed
Mon - Fri: 7:30AM - 5:00PM
Sat: Closed
About Thai Nguyen, MD
Education
Undergraduate
University of Louisiana at Monroe: Bachelor of Science, Biology
Louisiana State University Health Science Center: Bachelor of Science Cardiopulmonary Sciences

Graduate

Des Moines University Osteopathic Medical Center: Master of Health Care Administration

Med School

Saint James School of Medicine: Doctor of Medicine

Residency & Internship

Louisiana State University Health Sciences Center Rural Family Medicine
Board Certifications
Family Medicine


American Board of Family Medicine
Biography
What are your professional interests?
Rural healthcare, health promotion and disease prevention, cardiopulmonary care, healthcare administration
How/why did you choose your specialty?
It's the only specialty that provides care at every age with competencies to manage most acute and chronic illnesses.
What qualities best describe the care you provide for patients?
I love being able to deliver centralized care to patients and the community to reduce fragmentation of their care.
What is the most important thing you want patients to know about you and your practice?
I'm committed to providing comprehensive care regardless of age or gender. As a family physician, I don't just treat diseases. I take care of people and their community.
Do you have any personal interests you would like to share?
I enjoy spending time with family and traveling.