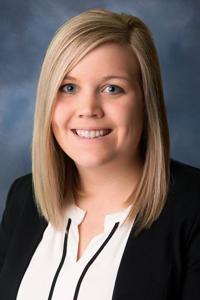 Accepting New Patients
UnityPoint Provider
Gender: Female
Languages Spoken:
Office Hours
Sun: Closed
Mon - Fri: 7:00AM - 5:00PM
Sat: Closed
About Taylor Odneal, ARNP
Education
Board Certifications
American Academy of Nurse Practitioners
Biography
Why did you become a provider?
Growing up, I always wanted to be a nurse. While going through nursing school, I became more interested in treating patients and the autonomy that comes with being a nurse practitioner. 
As a provider, what is your medical philosophy?
When treating patients, I treat the whole patient, not just the disease process. 
What type of care are you most passionate about?
I enjoy working with entire families and helping them improve their health and wellness as a whole. Resolving acute illnesses also gives me satisfaction because it allows the patient to resume their normal daily routine more quickly.
Why did you choose your specialty?
I chose family practice because I love being able to take care of patients of all ages. I also enjoy being able to build long-lasting relationships with my patients and their families. 
What qualities best describe the care you provide your patients?
I am compassionate and caring in my delivery of care. I invest a great deal of energy into helping my patients improve their health. 
What motivates you each day?
I enjoy seeing the improvement of my patients' health and wellness. Even small milestones can mean so much to the patient.
What is the most important thing patients should know about you and your practice?
I truly care for my patients and want them to be actively involved in their health care.