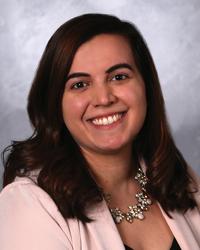 Stacey Stallman, LISW
Counseling
Mental Health Therapy
---
Hospital Affiliations:

Iowa Methodist Medical Center
Iowa Lutheran Hospital and Methodist West Hospital

Gender: Female
Languages Spoken:
About Stacey Stallman, LISW
Education
Undergraduate Education
Adelphi University : BSW - Social Work

Medical / Graduate Education

University of Pennsylvania: MSW - Social Work
Biography
Stacey Stallman, LISW is a Licensed Independent Social Worker. She graduated from Adelphi University with a Bachelor's Degree in Social Work, and a Master's Degree from the University of Pennsylvania. She is a Mental Health Counselor at Lakeview Counseling & Psychiatry. Prior to joining the clinical team at Lakeview, Stacey was the clinical oncology social worker at John Stoddard Cancer Center.
Stacey has clinical experience in both inpatient and outpatient medical settings, as well as school based mental health. As a social worker, Stacey acknowledges the outside stressors and which can greatly impact our physical and mental health. Because of this, she takes a holistic approach in helping clients reach their full potential. Stacey is passionate about building trusting, genuine connections with her clients to help them achieve their personal goals.