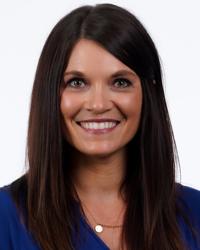 Accepting New Patients
UnityPoint Provider
Gender: Female
Languages Spoken:
About Shelby Walsten, ATC, DPT
Biography
How/why did you choose your specialty?
I saw a need for pelvic health therapy and feel that this is a specialty that is one that is often missed. Bowel, bladder issues, and pelvic pain are all very personal problems, and I have a passion to foster a safe environment for healing and to help patients improve their quality of life.
What qualities best describe the care you provide for patients?
Individualized, patient-centered care with a goal to treat the whole person.
What is the most important thing you want patients to know about you and your practice?
I will do my best to help you meet your personal goals. I am passionate about physical therapy and work hard to help my patients have an improved quality of life.
Pelvic floor therapy, pregnancy and post-partum care, orthopedics