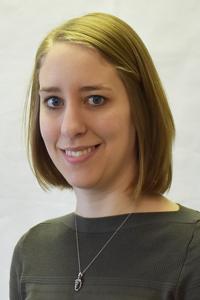 Shayla McIntyre, CLT-LANA, CWT, DPT
---
Accepting New Patients
UnityPoint Provider
Hospital Affiliations:
Gender: Female
Languages Spoken:
Office Hours
Sun: Closed
Mon - Fri: 7:00AM - 5:30PM
Sat: Closed
About Shayla McIntyre, CLT-LANA, CWT, DPT
Biography
Shayla McIntyre specializes in lymphadema management and neurological rehabilitation. Learn more about conditions, symptoms and treatment of lymphedema. As a LANA-certified lymphedema therapist and a certified wound therapist, her main goal is to develop an individualized care plan to help patients independently manage long-term symptoms.
Shayla also provides neurological therapy for a range of impairments including stroke recovery, brain injury recovery, progressive neurological diseases, prosthetic management and training.
She can also perform dry needling therapy to aid in regaining function limited by a variety of injuries and restrictions.
Stroke and traumatic brain injury rehabiltation, gait training, lymphedema management, wound care