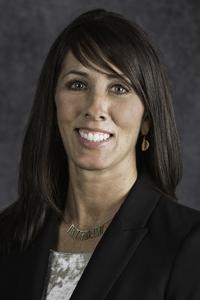 Accepting New Patients
UnityPoint Provider
Hospital Affiliations:
Gender: Female
Languages Spoken:
Office Hours
Sun: Closed
Mon - Thu: 7:00AM - 7:00PM
Fri: 7:00AM - 5:00PM
Sat: Closed
About Shannon Lindeland, ARNP
Biography
Why did you become a physician/provider?
Creating long-lasting relationships with patients is important to me. In my 20 years of nursing, I was blessed to have cared for thousands of patients, but the relationship are short-term. Being a nurse practitioner allows a continued connection with individuals where I can remain active in their care to promote health and well-being.
As a provider, what is your medical philosophy?
I believe in understanding the whole patient, their beliefs, values, family situation and psychosocial factors are important to consider as they contribute to the overall health of the patient and must be considered when determining a treatment plan.
What type of care/clinical interests are you most passionate about?
Preventative health and disease prevention. Assisting people in understanding there is a degree of control each of us has on living a healthy, fulfilling life. I want to assist by providing the education and tools they need to be an active participant in achieving their health goals.
Why did you choose family medicine?
Family medicine allows a continuum of care through the life span and provides a challenge to understand and treat a multitude of conditions.
What qualities best describe the care you provide your patients?
I will provide quality, compassionate care to each of my patients, while advocating to achieve the best outcome for their health.
What drives/motivates you each day?
Helping patients feel better in times of illness has been my role for 20 years as a nurse. I'm committed to continuing that, but I want to be a part of keeping people well, too, making a difference in any way that I can.
What is the most important thing patients should know about you and your practice?
As your provider, I am your advocate, and I am committed to you. I want my patients to be comfortable sharing their concerns with me and know that I will work diligently to help them achieve their health goals.