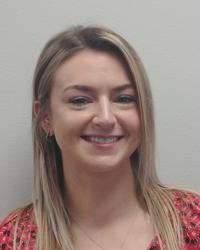 Sabrina Spikes DeDore, LMSW
Counseling
Psychology
Social Work
---
Accepting New Patients
UnityPoint Provider
Hospital Affiliations:
Gender: Female
About Sabrina Spikes DeDore, LMSW
Education
Undergraduate Education
University of Illinois at Chicago: BS - Psychology

Graduate School

University of Iowa: LMSW - Social Work
Biography
Why did you become a mental health service provider?  I became a therapist to better help clients process their issues to help provide them a better quality of life. I love working through tough times with people and seeing them understand themselves better in the end. I enjoy lending a hand to help my clients reach their personal goals.
What qualities best describe the care you provide to your patients? Caring, compassionate, and non-judgmental. Many people have been through a lot of things that are hard to talk about, and I am here to support and guide clients through that. I offer an unbiased viewpoint and work with people to achieve their goals with therapy.
Being a healthcare provider, what drives/motivates you each day? I love learning new types of therapy and taking an integrative approach. There is no "one-size fits all" approach, and tailoring the therapy to the client is something I enjoy. I love teaching my clients ways to cope with what they are going through and seeing their personal growth and progression over time.
What is the most important message you would like to share with your patients? It's okay not to be okay, and it is never too late to get help. Mental health can be hard to talk about, but I am here as an ally and advocate for patients. Healing takes time! I am a firm believer in being patient with yourself and giving yourself grace.
What would you like your patients to know about you? I previously worked as a healthcare social worker, heavily assisting in resource navigation and referrals. I worked with patients who had chronic illness and collaborated with doctors and transplant teams to get my patients and their families the best care while simultaneously dealing with their grief.
Are there any fun facts that you would like the community to know about you?  I got married in September 2021. I recently started tent camping just a few years ago and LOVE it! I played the clarinet, trumpet and drums in band growing up. I also play on an adult soccer league.
Personal Interests: I enjoy cooking, gardening and playing soccer and board games. I have two cats and two big dogs that I love to spend time with.
Adults, Children, Older Adults, LGBTQ+