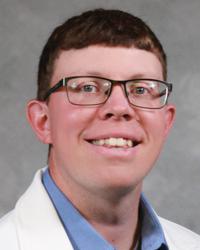 Accepting New Patients
UnityPoint Provider
Hospital Affiliations:
Gender: Male
Languages Spoken:
About Ryan Neuhaus, MD
Education
Medical School
University of Iowa Carver College of Medicine: Doctorate of Medicine

Undergraduate

Central College: Bachelor's
Biography
What do you like to do during your time away from work?
Spend time with familyl hunting, fishing and running.
Where's the most unusual or interesting place you've traveled?
Tokyo, Japan, for a paintball tournament.
Do you play a musical instrument?
Guitar and percussion
What is your favorite book?
"Extreme Ownership" by Jocko Willink
What is your favorite movie?
"Jurassic Park"
Did you play any sports in high school or college?
In high school, I played golf, basketball and paintball, and it was golf, tennis and paintball in college.