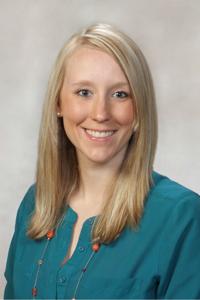 Accepting New Patients
UnityPoint Provider
Hospital Affiliations:
Gender: Female
Languages Spoken:
Office Hours
Sun - Sat: 8:00AM - 8:00PM
About Robin Pattison, ARNP
Education
Board Certifications
American Academy of Nurse Practitioners
Biography
Why did you become a provider?
I became a provider because I wanted to continue to learn more about how to provide the best care for patients and work with patients to achieve positive outcomes.
What qualities best describe the care you provide to your patients?
I think it is important to provide care using up-to-date guidelines while evaluating each patient as an individual. My background has provided me with experience with many different patients and populations. Providing compassionate care and ensuring patients feel comfortable are priorities for me.
Being a health care provider, what drives/motivates you each day?
Knowing I can make a difference for someone and/or their family member or help patients feel better when they are ill.
What is the most important message you would like to share with your patients? What would you like your patients to know about you?
It is important to me to provide the best care that I am able to for patients and to provide good education so that patients understand their care and are involved in their health care.