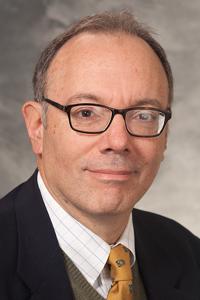 Richard L Feinberg, FACS, MD
---
Gender: Male
Languages Spoken:
Office Hours
Sun: Closed
Mon - Fri: 8:00AM - 4:00PM
Sat: Closed
About Richard L Feinberg, FACS, MD
Education
Med School College
George Washington University School of Medicine and Health Sciences, Washington, D.C.

Residency

George Washington University Medical Center, Washington, D.C.

Fellowship

Vascular Surgery, Eastern Virginia Graduate School of Medicine, Norfolk, VA

Internship

George Washington University Medical Center, Washington, D.C.
Board Certifications
American Board of Vascular Surgery
Biography
About This Provider
"I believe in treating every patient as an individual. We do not practice "cookie-cutter" care at the Vein Center."

Medical Interests
Dr. Feinberg has 30 years of experience providing relief of symptoms and cosmetic enhancement for patients with varicose veins. He performs the full range of treatment modalities, including: laser treatment, injection sclerotherapy, and all minimally invasive forms of surgical therapy.

Medical Philosophy
Dr. Feinberg is a skilled and experienced vascular surgeon of the most exacting standards who gets excellent results for his patients. He is also accessible and explains treatment options in easy-to-understand language. Dr. Feinberg is professional yet relaxed and friendly.

About Vascular Surgeons
Vascular surgeons treat vascular diseases, which are diseases of the arteries and veins. Arterial disease is a condition in which blood clots, arteriosclerosis, and other vascular conditions occur in the arteries. Venous diseases affect the veins. Some vascular diseases occur only in arteries, others occur only in veins, and some affect both. These are managed using medical therapy, minimally invasive procedures and surgical reconstruction.