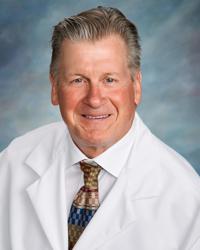 Accepting New Patients
UnityPoint Provider
Office Hours
Sun: Closed
Mon - Fri: 8 a.m. to 5 p.m.
Sat: Closed
About Paul Lindholm, MD
Education
Residency
University of Wisconsin Hospital & Clinics

Internship

University of Wisconsin Hospital & Clinics

Med School College

University of Iowa College of Medicine: MD

Undergraduate

University of Iowa College of Engineering
Biography
Paul Lindholm, MD practices at the Wendt Regional Cancer Center at UnityPoint Health - Finley Hospital. Dr. Lindholm provides high quality radiation therapy through the use of advanced methods and the latest equipment.
A native of Estherville, Iowa, Dr. Lindholm did his medical school training at the University of Iowa. He completed his internship and residency in Therapeutic Radiology at University of Wisconsin Hospital and Clinics. 
Dr. Lindholm is board certified in Radiation Oncology by the American Board of Radiology.